The car will be able to drive on electric traction 45 km
The Ministry of Industry and Informatization of the People's Republic of China has published information about the imminent release of the Tank 500 frame SUV with a plug-in hybrid.
Earlier in China, the basic "mild" hybrid Tank 500 with a 48-volt starter-generator was released. Such a system allows to slightly reduce fuel consumption. Since the beginning of this year, the company has been testing a version of the PHEV that allows you to drive purely on electricity and charge from the grid.
The car will receive a large grille, vertical lights, memorable headlights with a unique pattern. Dimensions are 4886 x 1934 x 1905 mm with a wheelbase of 2850 mm. If you add a spare wheel at the back, then the length increases to 5078 mm. Due to the hybrid system, the new Tank 500 weighs 2675 kg, which is 175 more than the "mild" hybrid.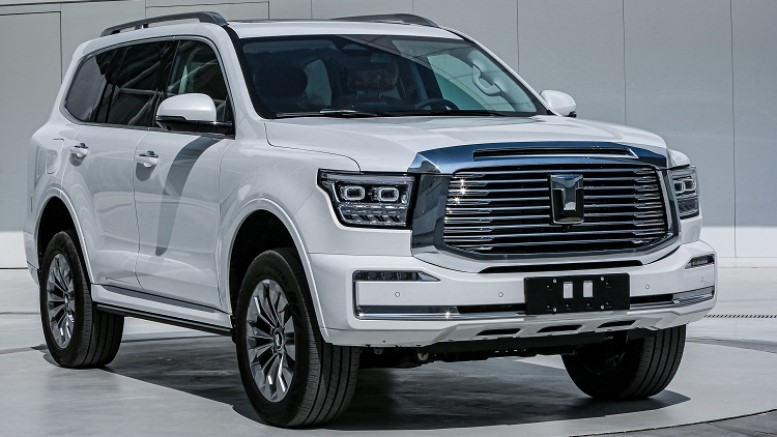 The car will receive a 2-liter E20NA engine with a capacity of 252 hp. The traction battery is characterized by a capacity of 19.94 kWh. In conjunction with an electric motor, the total power of the system will be 420 hp. at 750 Nm of torque, and the average fuel consumption will be 4.4 l / 100 km. The car will be able to drive on electric traction 45 km.