Some employees said they fear losing income due to sick leave
According to Rest of World, Foxconn is asking sick iPhone workers to continue reporting to work at the Zhengzhou plant, with reports suggesting workers are being advised not to get tested for COVID-19.
As a reminder, the Foxconn site in Zhengzhou, China, is the largest iPhone assembly plant in the world, which is estimated to produce about 80% of the world's iPhone shipments, including all iPhone 14 Pro models.
As the company is forced to make up for lost time due to the iPhone 14 Pro production delay, employees are being told to keep assembling smartphones even after they get sick. Production line workers are provided with N95 masks to prevent the spread of Covid-19. But workers say it's still easy to get infected in dorm rooms where eight people sleep.
Seven workers confirmed to Rest of World that they, along with many of their roommates, contracted the virus after arriving at the factory this month. Three said they were asked to stay at work despite symptoms.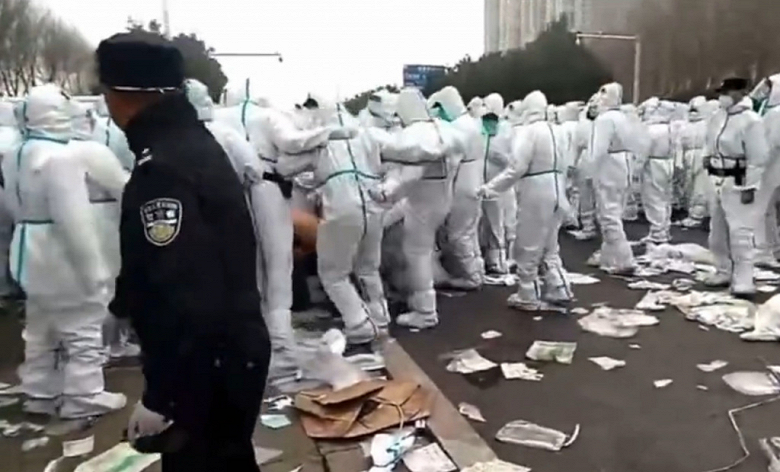 A Foxconn employee in his 30s told Rest of World last week that several of his colleagues were working despite the heat. Although they weren't feeling well, one of them spent 11 hours building an iPhone on Saturday. "I was having trouble breathing by 7 pm. I could barely finish my shift." The next day he worked 10 hours.
The employee said his boss also advised workers not to be tested so they could stay on the production line. Foxconn is banning people who test positive from its manufacturing facilities and dormitories. An increasing number of Covid-19 patients are being housed in facilities, including a vocational school and an unfinished housing complex, workers said. Some workers said they were given enough food and medicine, while others complained about dirty toilets, food shortages and lack of medical care. Some employees said they fear losing income due to sick leave.
Foxconn and Apple did not respond to requests for comment.