Last updated on December 2nd, 2022 at 05:54 pm
Elon Musk criticized the founder of Tesla.
According to Business Insider, Elon Musk criticized Martin Eberhard, one of the founders of Tesla, saying that it was Musk, and not Eberhard, who risked his money when creating the company's first car.
I was the head of the product department and led the design of the original Roadster. Eberhard was rich and could have risked his money, but he didn't want to.
Elon Musk
Musk was previously accused of simply "crowding out" Tesla founders Eberhard and Mark Tarpenning and "spent the next ten years telling everyone he founded Tesla."
`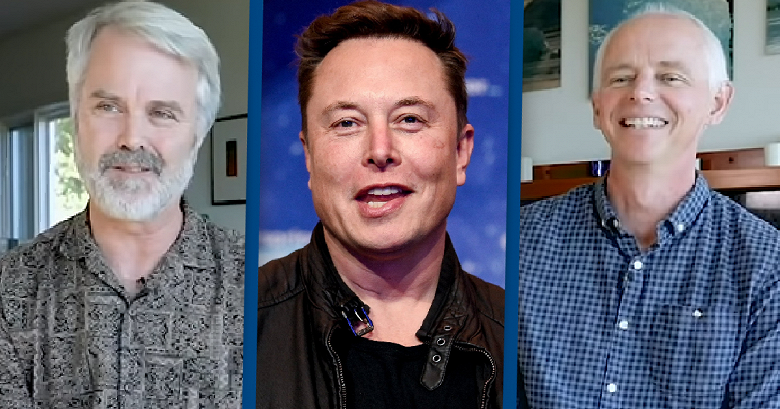 At the same time, Elon Musk himself said that he was directly involved in the creation of the Roadster, and also registered their Motors trademark with tesla.com address. Eberhard said Musk's comments about Tesla's history are "typical" of the billionaire.
Not a single sentence in his tweet is true. The fact that he continues to lie about me 15 years after I left Tesla fully shows his nature.
Martin Eberhard
Eberhard and Tarpenning founded the company in 2003. Musk, who had the money after the PayPal sale. Funded the company with $6.5 million and joined board of directors as chairman. Prior to this, Eberhard had introduced to him via email as "a company with very high potential for growth."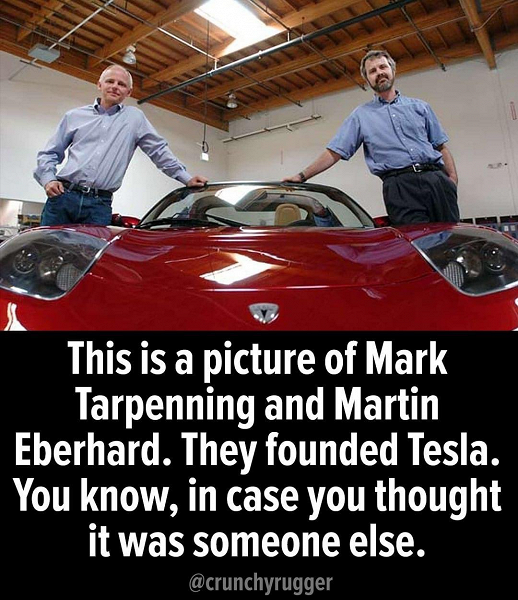 Introduced its first car in 2006, at the same time Eberhard was called "Mr. Tesla." Musk was hurt by the lack of media coverage of his involvement in the development. Then Eberhard for the first time seriously argued with Musk, but not for the last timeMusk. Who formally became the company's CEO in 2008, has repeatedly spoken disparagingly of Eberhard. Musk said last year that Eberhard was "by far the worst person Musk has ever worked with in his entire career," adding that the co-founder was "close to killing Tesla."