Elon Musk showed record tests of the largest SpaceX rocket
Elon Musk has confirmed that SpaceX has completed a lengthy static fire test of the Booster 7 Raptor 2 engines on the orbital launch pad at Starbase.
On Tuesday, SpaceX tested its super-heavy rocket for about 12 seconds, making it the longest launch to date. The test, which fired 11 of the 33 Raptor 2 rocket engines, passed without any explosions or other problems, which is an excellent result.
Earlier this month, SpaceX fired 14 Raptor 2 engines on that booster for a few seconds, so yesterday's test didn't set a new record for most engines tested. However, this "long" test was the longest ever to run so many Raptor 2 engines at the same time.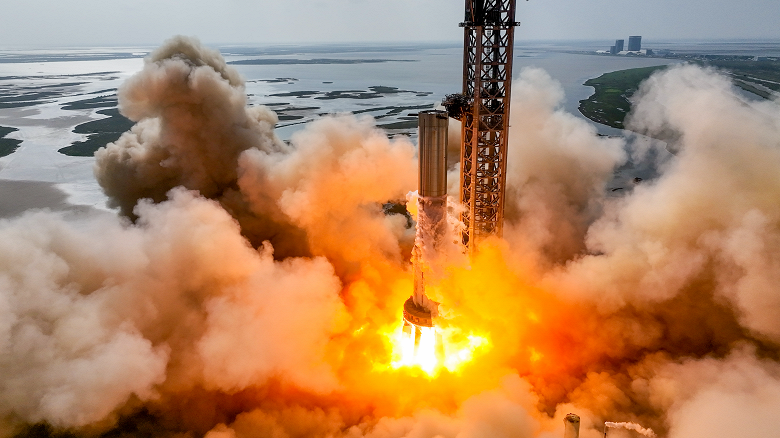 Earlier, SpaceX founder Elon Musk said the next step would be to fire some of the Super Heavy engines for about 20 seconds to test autogenous boost. This method of pressurizing fuel tanks uses gases generated aboard the rocket rather than a separately loaded inert gas such as helium.
It looks like SpaceX still has a couple of key tests to complete before the super-heavy Starship rocket launches from the Starbase site in South Texas. SpaceX is expected to conduct at least a brief test run of all 33 Raptor engines at the same time to ensure that the entire complex is fueled and pressurized in the rocket's propulsion system. The Starship will then be installed on top of the Super Heavy for final testing.