Last updated on December 17th, 2022 at 09:48 am
It will be possible to service or update a laptop at home in a matter of minutes
Dell introduced the Concept Luna, a prototype of a promising modular laptop. There is no flexible screen or large touch screen instead of a keyboard – on the contrary, the device has an entirely standard appearance. All the most interesting is inside.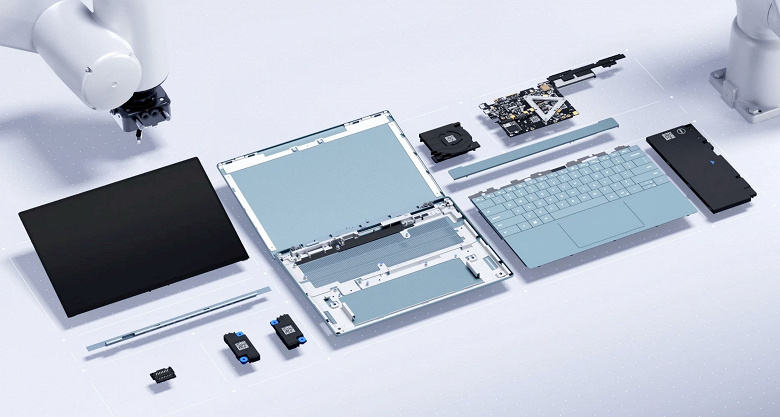 Concept Luna is almost like Lego. The device consists of modules that are connected without screws – everything is exclusively snap-on. Accordingly, no screwdrivers or any additional tools are needed to disassemble the Concept, Luna.
Dell introduces Concept Luna
You can disassemble the device into elements in 30 seconds! And this applies to the cooling system and even the screen matrix. That is, for example, if the display breaks, the user will be able to replace it (if there is a new matrix) independently and very quickly. The same applies to the upgrade: remove the motherboard module and install a new one in its place.
`
Externally, the Concept Luna resembles a regular 14-inch laptop from the Latitude line. The company notes that this is just a concept, and there is no need for a serial implementation of it shortly. However, some Concept Luna developments may well be implemented in future Dell commercial devices.