It was viewed 333 thousand times in 14 hours
Famous video blogger Zach Nelson, under the nickname JerryRigEverything, who tests smartphones and other mobile gadgets, decided to test the iPad 10 tablet.
In 14 hours, the video has already collected a third of a million views, more than 20,000 likes and only 265 dislikes. Such a violent reaction of users is explained by the results of the experiment.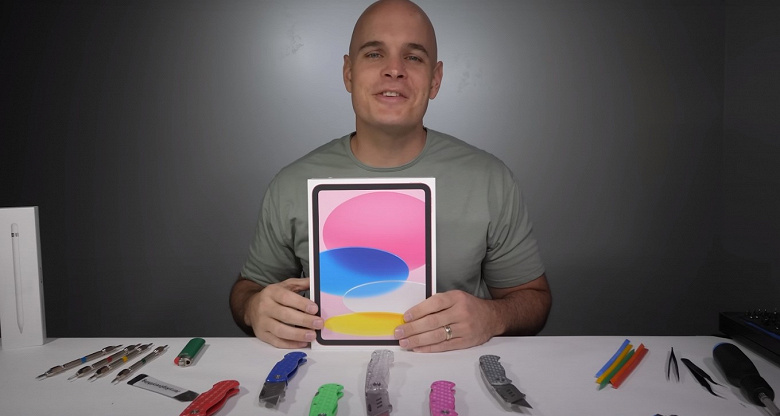 First, Zach Nelson traditionally tested how scratch resistant the screen is. Protective glass can only be scratched by material with a hardness of at least 6 on the Mohs scale. When using a lighter, the display pixels turned black after 15 seconds, but then recovered, which is normal for IPS screens.
Using a clerical knife, the blogger tested the case, which is made of aluminum. But the most interesting thing happened during the company's bending test.
The tablet quickly broke down approximately in the middle, in the area where the keyboard connector is located. After disassembling, Zach Nelson found that the battery remained intact even after the tablet broke.