The model is already available for pre-order at a price of $279
Yesterday, the Ledger Op3n conference kicked off in Paris, where Ledger CEO Pascal Gauthier said that his company's hardware wallets protect 20% of all cryptocurrencies and 30% of all NFTs in the world. In addition, a new hardware wallet was announced from the stage – Ledger Stax, which is equipped with a display based on "electronic ink" (e-ink technology).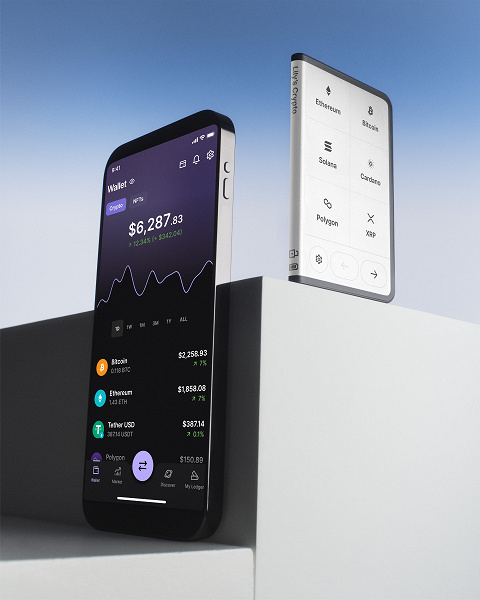 The new crypto wallet can display transaction and NFT details on the outside of the wallet. Sales of the new model will begin in the first quarter of 2023 at a price of $279 per device. 
Stax is the world's first touchscreen crypto wallet. The model was designed by ex-Apple engineer and co-founder of Nest, Tony Fadell, who participated in the development of early iPods. This is reflected in the appearance of new items.
 The Ledger Stax is a credit card-sized device with built-in magnets, making it easy to stack multiple devices together.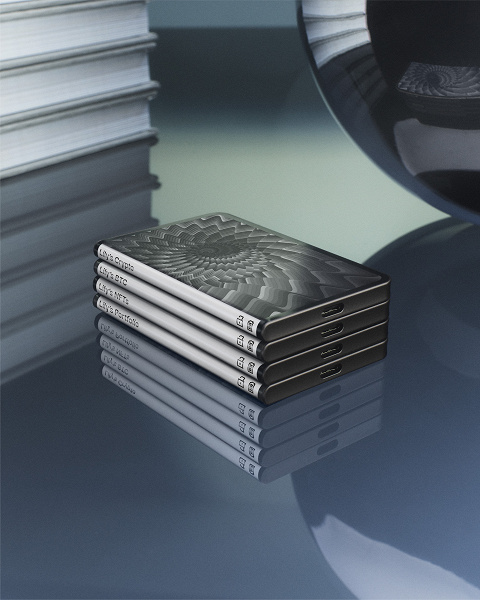 The forthcoming Ledger Connect extension will be used to connect to Web 3.0 applications. Also, the device is equipped with a USB Type-C connector and Bluetooth for connecting to the application on a laptop and smartphone.