The company will produce only 150 cars
Mercedes-Benz has unveiled the Mercedes-Maybach S-Class Haute Voiture, a limited edition luxury sedan that pays homage to high fashion. The company will produce only 150 cars, and sales will begin in early 2023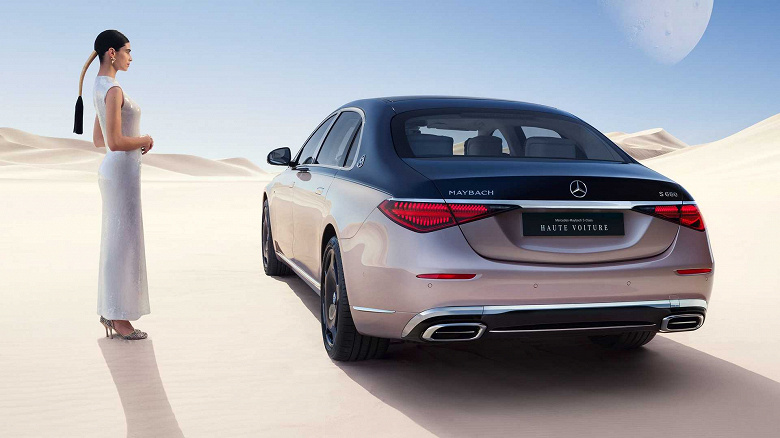 The Mercedes-Maybach S-Class Haute Voiture features a two-tone color scheme, with metallic blue upper body and wheels. The lower part of the case has a trendy rose gold color. The original concept, shown back in May 2022, had the same look.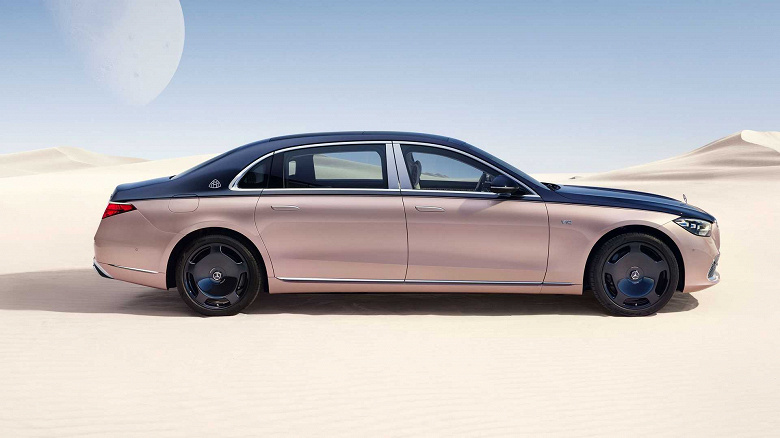 The same color scheme is present inside this car. A navy blue tint is found on the upper door panels, dashboard and steering wheel. Rose gold trim is present throughout the cabin. In addition, the leather upholstery is finished in crystal white.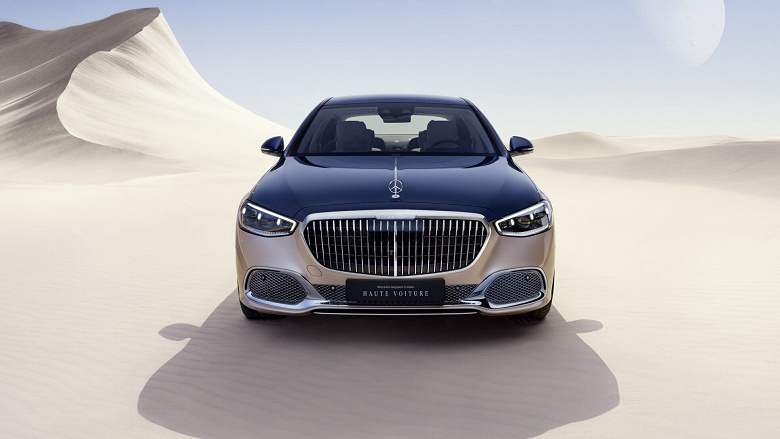 The bouclé fabric covers parts of the door panels, the inside of the seat headrest cushions and other parts of the seats. The floor mats are made from linen and fluffy mohair. There is a badge on the center console showing the car's 150 serial number. The car also comes with rose gold colored champagne glasses.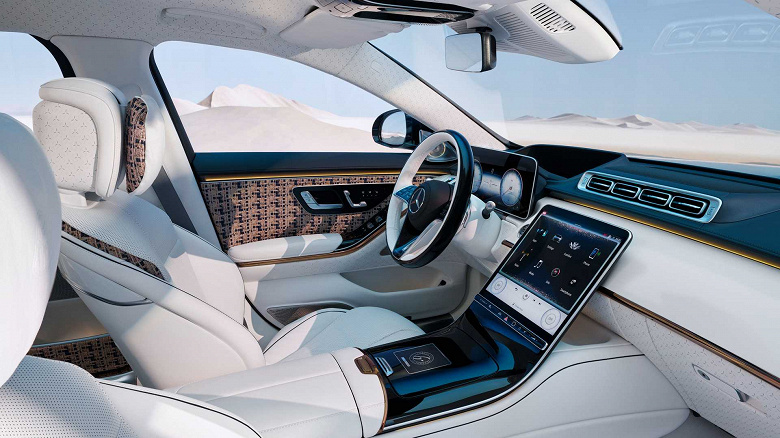 The MBUX infotainment system has been given a unique look for this vehicle. The design of the system menu has changed, in addition, avatars wear a tuxedo, tailcoat or evening dress.
Each car comes with special accessories for the buyer. The handmade gift box contains the car number, a Maybach scale model and a key ring. The set also includes a car cover with the brand's logo and Haute Voiture badge.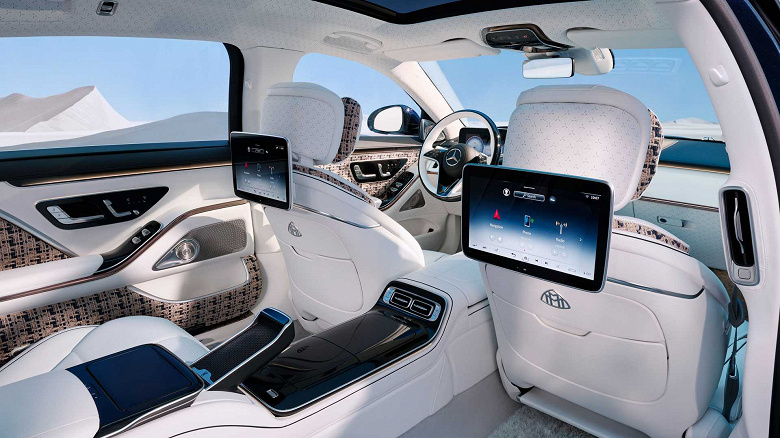 Pricing has yet to be announced, but the standard Maybach S 680 4MATIC starts at £204,375.