The current strength will reach 660 A
Nio at the Nio Day 2022 event showed its new charging station for electric vehicles, which can charge cars up to 500 kW at a current of up to 660 A.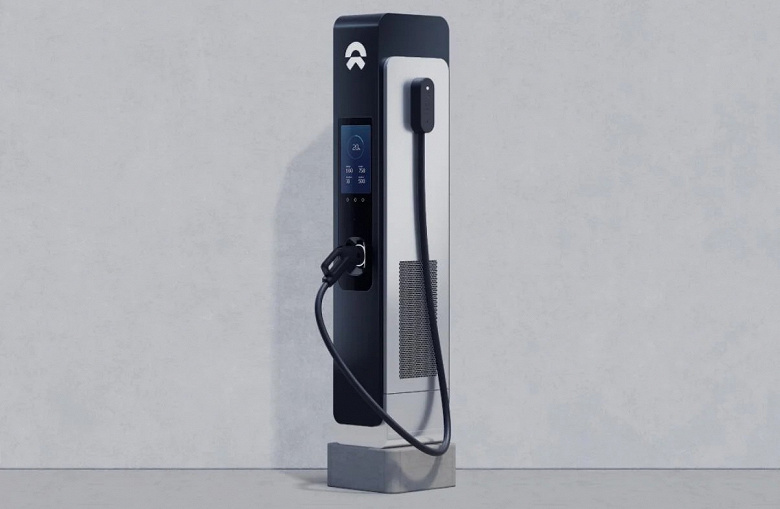 Such a station will be able to charge the car battery from 10% to 80% in just 12 minutes. Such data is indicated by Nio itself, however, without specifying what capacity should be in order to achieve such indicators. 
The company notes that such charging stations will be compatible with cars from other brands. That same 12 minutes will be available for cars built on 800V platforms, while 400V cars can charge in the same range in 20 minutes. Again, the company does not specify the capacity of the battery. 
The charging stations themselves, among other things, are equipped with a 15.6-inch screen to display useful information. Whether Nio itself currently has machines in its range that support 500 kW charging is not specified. 
The company is also expanding the capacity of its stations to replace batteries, so that up to 408 replacements per day can be made. New 500 kW charging stations and upgraded battery exchange stations will be available in March 2023.