But on a very old CPU
Minisforum continues to actively develop its mini-PC line, creating more and more new models. A novelty called Mars MC560 and does claim to be one of the most unusual mini-PC.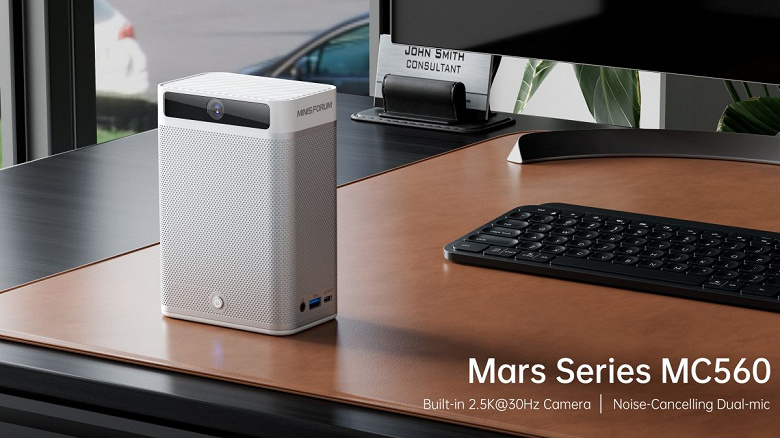 The fact is that this model in one small case offers not only a computer directly, but at the same time a camera and a speaker system. And all this with dimensions of 107 x 68.6 x 152.4 mm.  
If we talk about the main features, then we are talking about a camera with a resolution of 2.5K with HDR support and a viewing angle of 93.8 degrees. It is capable of shooting video in its full resolution at 30 fps. The PC also has stereo speakers and two noise-canceling microphones. All this is necessary for the new product, because it is positioned as a device for video conferencing.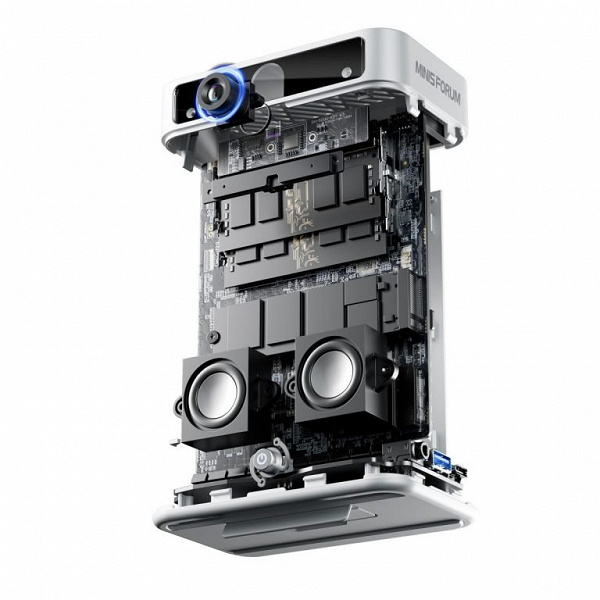 As for the computer part, it is based on the elderly Ryzen 5 5600U. It is possible to install up to 64 GB of RAM and an M.2 SSD with NVMe.  
The PC also offers Wi-Fi 6E, Bluetooth 5.2, HDMI 2.0, USB-C 3.2, a pair of USB 3.2 and RJ45. Price data is not yet available.