It will be presented together with Redmi Note 12 Pro +
Xiaomi has confirmed that the Redmi Note 12 Pro smartphone will also be released in the global market, and the presentation of the global version will take place on January 5 next year.
Xiaomi India released a teaser for the Redmi Note 12 Pro+ last week, but at the time it was not clear if the smartphone would come out on its own or if other members of the Redmi Note 12 family would join it.
Redmi Note 12 Pro and Redmi Note 12 Pro+ were originally launched for the Chinese market at the end of October. In addition, the standard Redmi Note 12 was released, as well as the Redmi Note 12 Discovery version with 210W wired charging. It is not yet clear if these smartphones will be released outside of China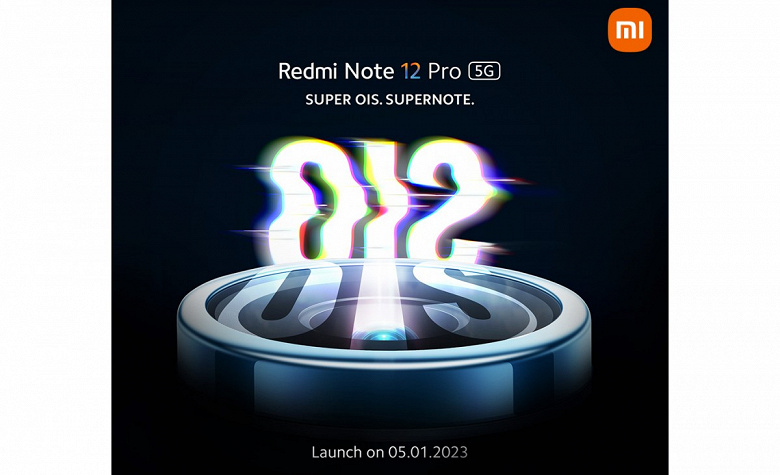 The Redmi Note 12 Pro teaser focuses on the use of an optical stabilization system for the main camera. The Redmi Note 12 Pro is essentially the same phone as the Redmi Note 12 Pro+. They differ in camera resolution (50 versus 200 megapixels), as well as charging power (67 versus 120 watts).
The phones received a 6.67-inch 120Hz OLED touch screen, a MediaTek Dimensity 1080 single-chip system, an 8-megapixel ultra-wide-angle camera, a 2-megapixel macro camera, a 16-megapixel selfie camera.