The plane was tested for rough landing and emergency landing
Rostec announced today the completion of a cycle of static tests of the domestic MS-21 aircraft. They were carried out by the Irkut Corporation (part of the Rostec United Aircraft Corporation) and the Central Aerohydrodynamic Institute named after Professor N.E. Zhukovsky (TsAGI)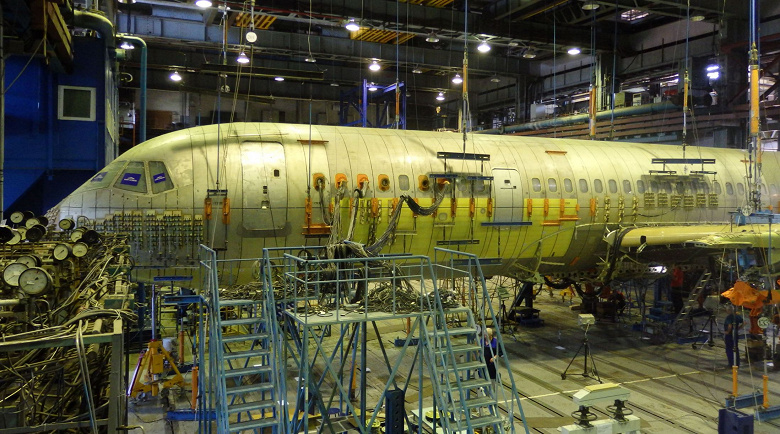 During the tests, the aircraft airframe was checked for its ability to withstand loads during a rough landing, and the case of an emergency landing was also studied on an isolated stand of a wing box made of domestic composite. During all test cycles, the strength parameters of MS-21 were confirmed.
" Safety in the aviation industry is at the forefront, so every stage of testing is very important. In the course of static tests, the aircraft structure withstood enormous loads, greatly exceeding operational ones, confirming its reliability. Until 2030, it is planned to produce about 270 such airliners. These ships will carry millions of passengers every year. Serial production of the aircraft is scheduled for 2024, " said Vladimir Artyakov, First Deputy General Director of Rostec.
" This year we have completed a large cycle of strength studies of the new Russian MC-21 aircraft in terms of ensuring its safe operation. In all cases, the aircraft withstood loads above the design level, confirming the high level of structural reliability. The effectiveness of all constructive solutions adopted by the developer in the design of the aircraft has been experimentally demonstrated ," said Mikhail Zichenkov , head of the TsAGI aircraft strength center.
Recall that the MS-21 is a Russian medium-haul narrow-body passenger aircraft designed to carry 130-211 passengers. In the basic version, it will be equipped with PD-14 engines, the MS-21-300LR and MS-21-400LR versions suggest an increased flight range to 12,000 km and the installation of PD-18R engines. The MS-21 will replace the Boeing 737 and Airbus A320 operated by Russian airlines.
Earlier, the head of the Ministry of Industry and Trade Denis Manturov said that the MS-21 will be certified at the end of 2024 , and commercial deliveries of the liner will begin in 2025