China Eastern Airlines Corp. this Friday received the first Chinese-made C919 passenger aircraft, as promised back in October . This aircraft is an analogue of the narrow-body Boeing 737 and Airbus A320, as well as the Russian MS-21 and SSJ New.
The narrow-body aircraft was flown to China Eastern at Shanghai Pudong International Airport and then made a short flight to the city's Hongqiao Airport. C919 built by Commercial Aircraft Corp of China Ltd. , is one of five aircraft ordered by China Eastern for delivery by 2023. It should start commercial flights next spring. The aircraft was certified for production in November, but manufacturer Comac did not provide details on how many aircraft would be produced per month.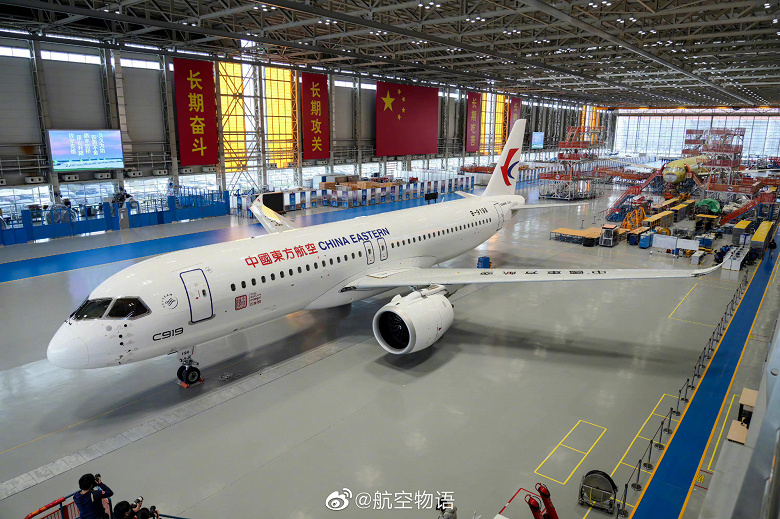 The aircraft has 164 seats in two cabins, including eight in business class, as well as 20 drop-down video screens. The middle seat in each row is 1.5 centimeters wider than the adjacent ones. According to Comac's website, the C919 is designed to carry between 158 and 192 passengers.
China Eastern has previously reported that the aircraft costs $99 million. Costs for the similarly sized Airbus 320neo series and Boeing 737 Max family have not been released, but equivalent aircraft have previously been estimated at $111 million to $122 million. China's four major air groups have about 2,200 Airbus and Boeing aircraft.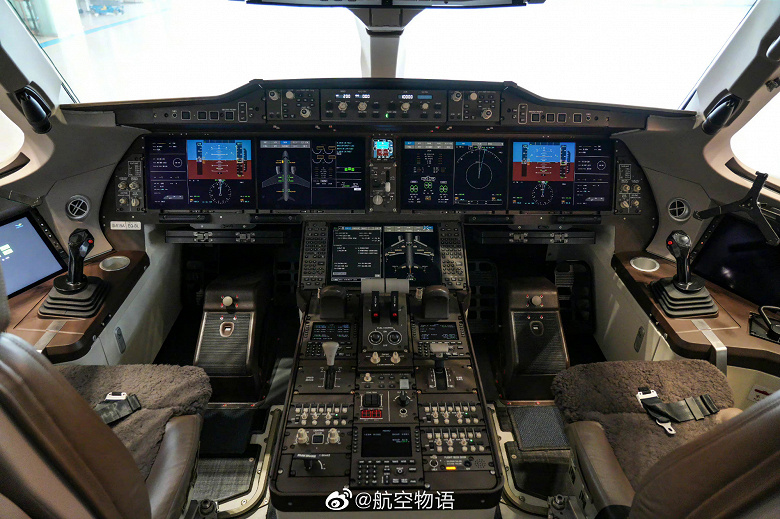 Comac's suppliers include General Electric Co., Honeywell International Inc. and CFM International Inc., a joint venture between GE and Safran SA. As of the end of June, China Eastern's fleet consisted of 750 aircraft, including 357 A320s and 288 Boeing 737s.