You can control the table from your smartphone
Thermaltake has unveiled the Toughdesk 350 Smart Gaming Desk. As befits such a product, it is possible to adjust the height of the countertop.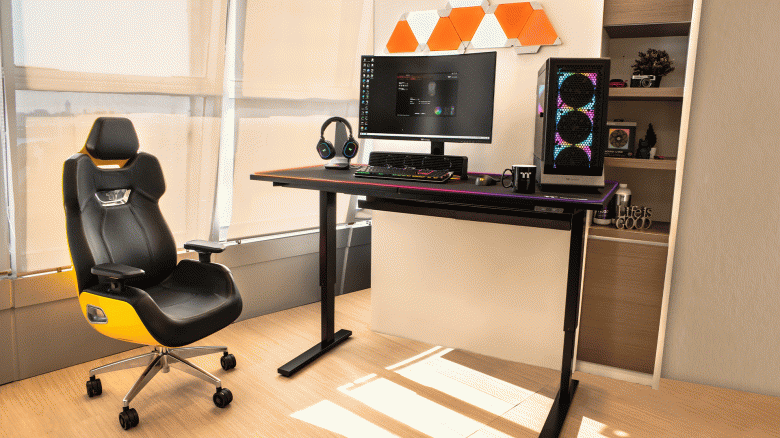 Moreover, the novelty supports RGB Desk and iTake Engine applications, so you can adjust the height and adjust the backlight through software and even from your smartphone. 
Thermaltake Toughdesk 350 Smart Gaming Desk unveiled
The company specifically focuses on the upgraded double electric motors, which increase the safety and stability of the table lifting process. There are also special safety sensors that prevent the countertop from colliding with any obstacle.  
Actually, the height of the tabletop is adjustable from 70 to 110 cm. There are four fixed levels: 70, 80, 90 and 100 cm. But what is more unusual is the smart functions, because of which the manufacturer calls the novelty a smart table. In particular, the mobile application can track the user's habits to automatically adjust the table height according to the schedule. 
`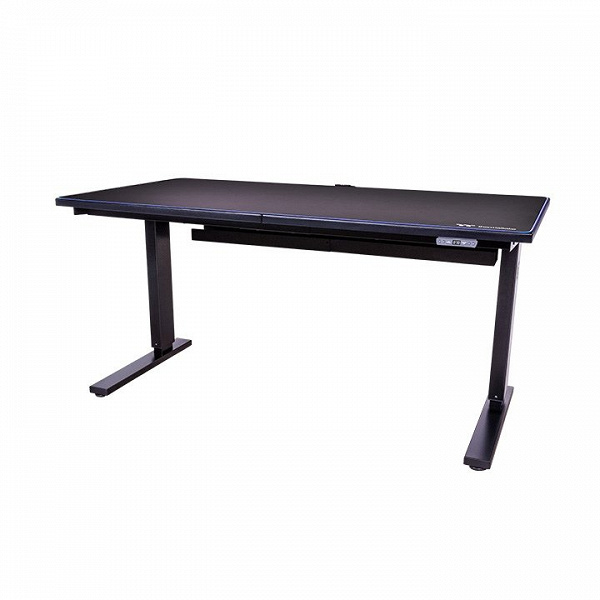 The maximum load on the table is 150 kg, so you can put something more serious on it than a gaming PC and a speaker system. You can also note special elements for more convenient and easy cable laying. 
The dimensions of the countertop are 160 x 80 cm. The cost of the novelty is $ 1,100.