The current generation was introduced in 2017
Automotive publication CarsCoops has published the first insider details about the ninth generation Toyota Camry, and designer Josh Burns commissioned CarsCoops to create the first renderings of the car, which should be released in the coming years.
The Toyota Camry has been the industry leader for nearly 20 years, being the best-selling passenger sedan in North America and several other countries. The current generation was introduced in 2017.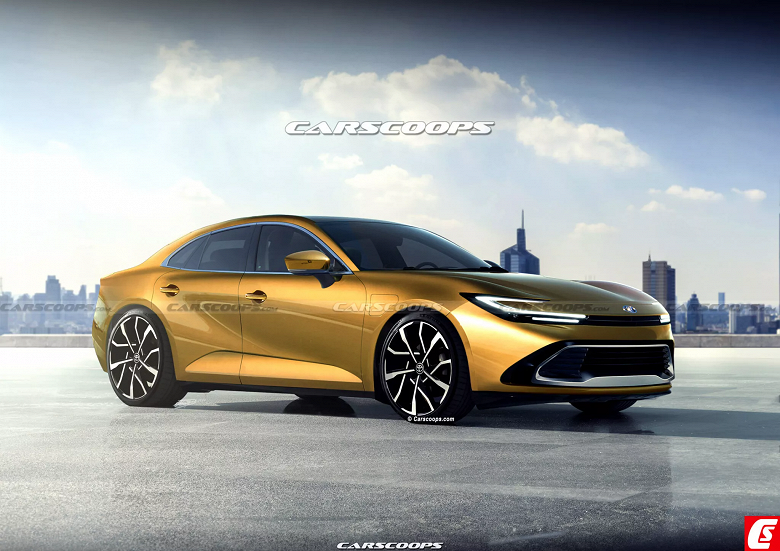 The new Camry is codenamed XV80. The car should get thin boomerang-shaped LED headlights, a contrasting trapezoidal grille, and an all-new curved hood. The car is credited with large wheels of unknown size.
According to CarsCoops, the ninth-generation Toyota Camry will be built on a refined version of the TNGA-K modular platform that already underpins the current Camry and many other current Toyota models, including the Toyota Crown, RAV4, Highlander and Lexus ES.
CarsCoop also writes that the car will receive a large infotainment display with improved graphics and the latest Toyota operating system. Apple CarPlay and Android Auto, voice control, navigation and over-the-air software updates will be supported. Also mentioned are the digital dashboard and the remote access key in the smartphone.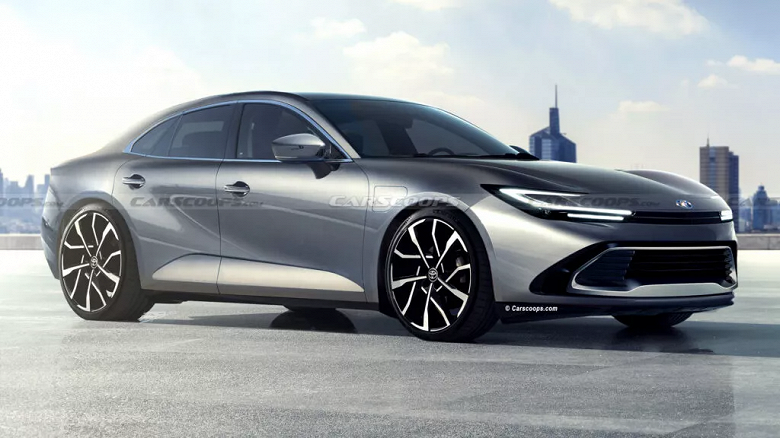 The hybrid power plant will be built on the basis of a 2.5-liter engine, and its power will be more than 335 hp. In addition, the 3.5-liter naturally aspirated engine in other versions will be replaced by a 2.4-liter turbocharged four-cylinder engine with 265 hp.