Hilux Revo BEV Concept could replace diesel Hilux
Toyota at an official event in Thailand, dedicated to the 60th anniversary of the brand's presence in the country, introduced an all-electric version of its popular Hilux pickup truck.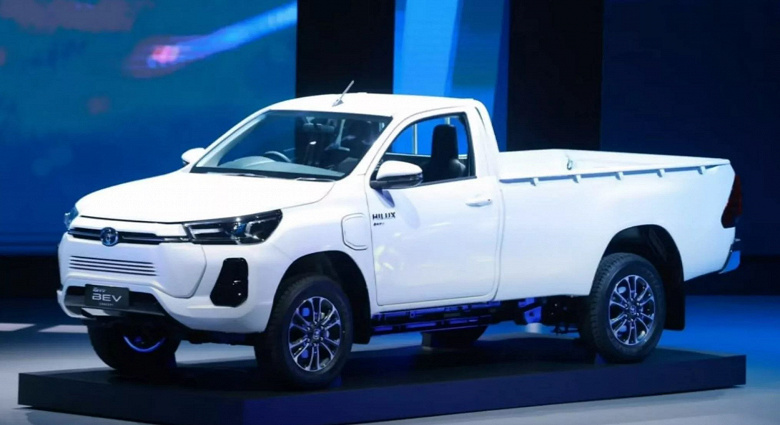 The car was named Hilux Revo BEV Concept, but its characteristics, unfortunately, are not disclosed. The electric car is built on the basis of a conventional version of a pickup truck with an internal combustion engine, but has a number of visual differences from it. So, for example, in front, like on many electric vehicles, a closed radiator grill is installed, and a hatch for the charging connector is located near the front wheel arch on the passenger side.
Toyota Chief Executive Akio Toyoda, speaking at the event, did not specify when the production version of the Hilux Revo BEV could arrive, but he reaffirmed the company's commitment to achieving carbon neutrality through hybrid, electric and powertrain vehicles. on fuel cells. In other words, Hilux will inevitably become electric, but this is not a prospect in the near future.