Last updated on December 2nd, 2022 at 05:47 pm
This is a 16 inch laptop screen
BOE is working on the industry's first 600Hz LCD panel. The network got frames from the official video, which demonstrates a laptop with a similar screen.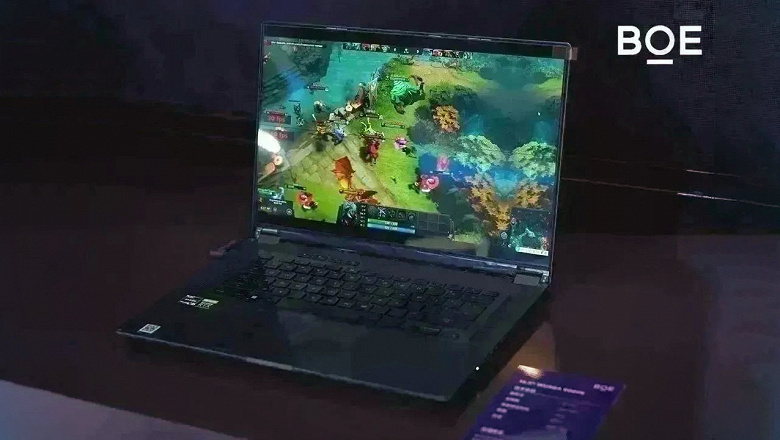 Details are at a minimum. It is known that the screen diagonal is 16 inches with an aspect ratio of 16:10. The laptop itself is based on one of the GeFoce RTX video cards.
Such a screen, by itself, will be aimed at gaming laptops. But it is still completely unclear when it will appear in production models. For example, BOE showed a 27-inch 500-Hz display back in January, but so far such monitors have not appeared on the market.
`
On the other hand, you need to understand that the increased frame rate of the screen is good when the number of frames per second in a particular game corresponds to this frequency. And to achieve 600 fps is possible only in fairly old or very simple games from a graphical point of view when using very productive video cards.