It will be assembled from localized components and will appear in 2024-2025
Kicksharing service Whoosh is going to release its own electric scooter. This was announced to journalists by the company's CEO Dmitry Chuiko on the sidelines of the ceremony for the start of trading in Whoosh shares on the Moscow Exchange. According to Chuiko, Whoosh already has an improved version of the scooter with additional modules of its own electronics, but it is still based on the Ninenot max + platform.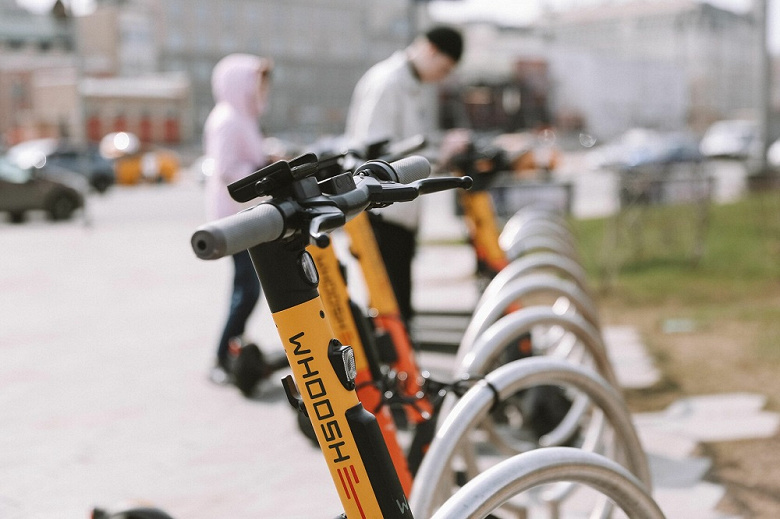 This model is equipped with a special top module with a large screen that transmits marketing and navigation messages. Also, the scooter has its own computer vision module, which allows you to recognize pedestrians on the sidewalks and, in accordance with this, change the speed limit. This module also helps recognize pedestrian crossings to force the scooter rider to dismount.
In the future, Whoosh plans to develop its own model, which will be assembled from localized components, Chuiko said. According to him, some components will be upgraded in order for the model to work more efficiently and to reduce two main indicators – the cost of recharging and repair. The head of Whoosh noted that the company may introduce its own electric scooter in 2024-2025.