Published image of the upcoming smartphone
A well-known insider under the nickname Ice Universe wrote that smartphones with a record narrow frame will soon appear on the market.
Good news! China Star will mass-produce a screen with an extremely narrow 1mm bezel. On all four sides, the frame will be the same. This will improve the result of the iPhone 15 Pro, whose frame will be 1.55 mm wide. I seem to already know in which smartphone the new screen will debut.
1 mm wide bezel and under-screen camera. The Chinese set a record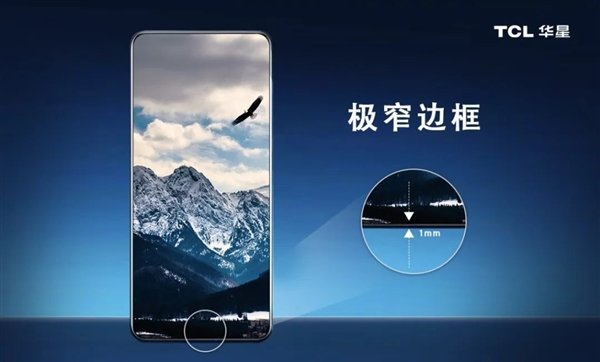 In addition, the network whistleblower posted an image of a new smartphone (probably TCL) and offered to guess what kind of device it was. In addition to the tiny frame, the new smartphone will receive a sub-screen camera.
Ice Universe was the first to accurately talk about the new trend for smartphones with waterfall screens, about the notch in the iPhone X, about the new design of the iPhone 14 with a Dynamic Island cutout, and about different 200-megapixel image sensors.
`