It will be released next month in the US.
Mazda has officially announced that the new 2024 Mazda CX-90 three-row crossover will be the Japanese brand's first plug-in hybrid model in the US, where it will launch next month.
The company has confirmed that a PHEV variant will be offered in addition to the previously announced inline-six engine, and has partially revealed the rear of the crossover and its blue-accented e-Skyactiv PHEV badging. According to official figures, the e-Skyactiv petrol-electric propulsion system should provide the best performance and efficiency.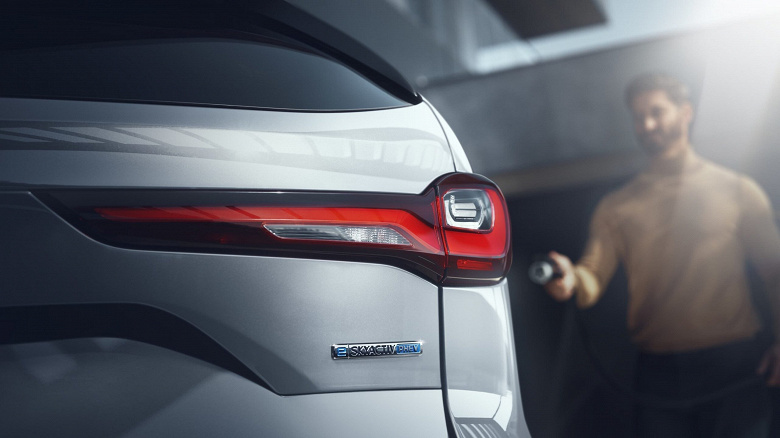 The plug-in hybrid model is expected to use the same combination as the Mazda CX-60 for the European market. This crossover, which is built on the same platform as the CX-90, is powered by a 2.5-liter inline-four-cylinder petrol engine and an electric motor that combine to deliver 323 hp.
The 17.8 kWh lithium-ion battery provides a claimed range of 56 miles on electric alone, although Mazda has hinted that the US version of this powertrain may have slightly different specifications.
Earlier, Mazda introduced the updated Mazda 6 and the anniversary special version, which is dedicated to the 20th anniversary of the car's entry into the market.