It is equipped with a hybrid power plant.
A remarkable new car has appeared on the market in China – BYD Corvette 07. This is a five-seater mid-size crossover, capable of driving 1200 km on one tank of gasoline due to the hybrid power plant. They ask for a car from 29,150 to 41,650 dollars, depending on the version.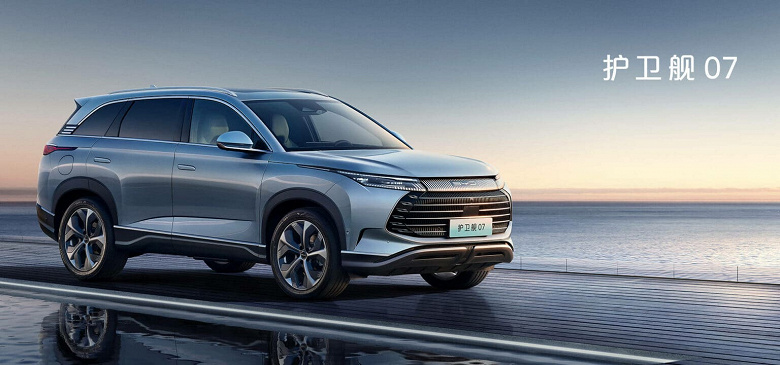 The car does not stand out much in terms of design (it has something from modern Land Rover), but at least an unusual spoiler on the tailgate and an illuminated logo between the headlights can be noted.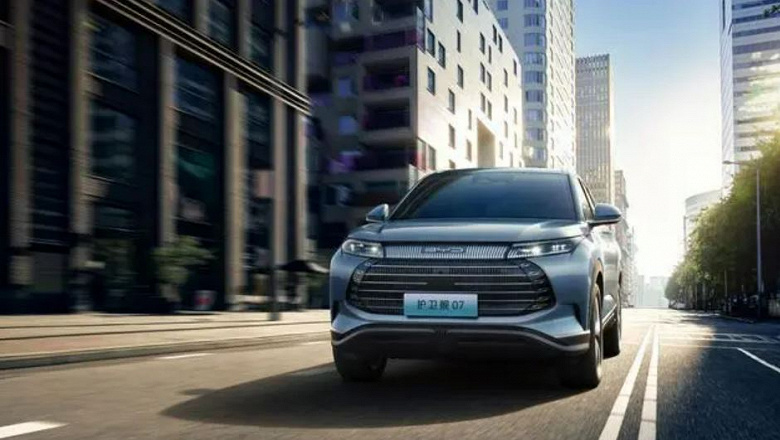 Crossover dimensions are 4820 x 1920 x 1750 mm, wheelbase length – 2820 mm.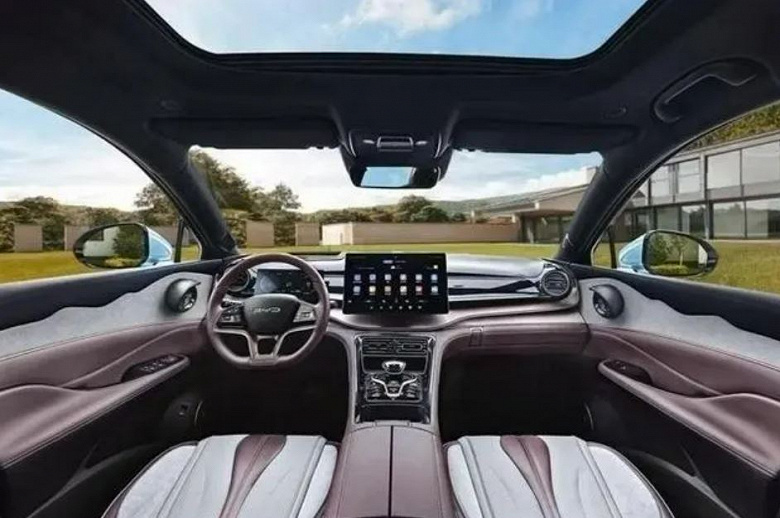 Inside – a digital instrument panel, a projection screen, a large (and swivel!) Display in the center of the front panel, a panoramic roof, a Dynaudio sound system with 12 speakers, an amplifier and 775 watts of sound. Corvette 07 is the first BYD model to support Apple devices (iPhone and Apple Watch) as a digital key. Of course, Android smartphones with NFC are also supported.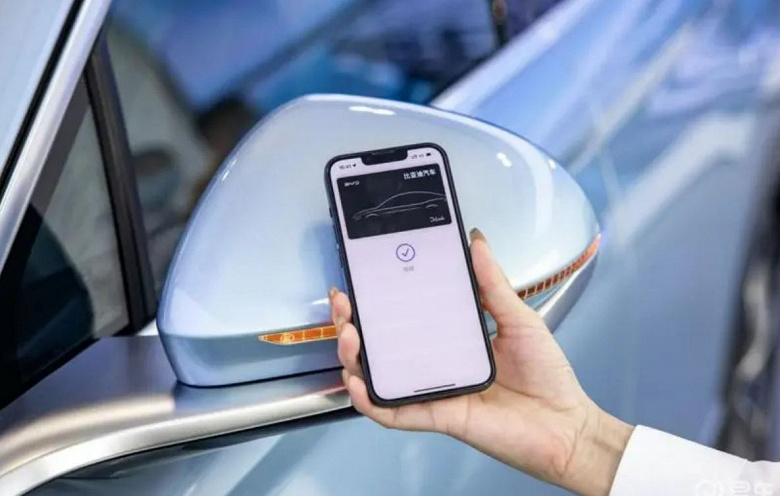 The BYD Corvette 07 is a plug-in hybrid available in two versions: DM-i and DM-p. In both cases, a 1.5-liter gasoline engine with 139 hp is used. In DM-i, there is one electric motor on the front axle, which produces 197 hp. And in DM-p – two electric motors (front and rear). Accordingly, the power of the second version is already 400 hp, and the drive is all-wheel drive.
`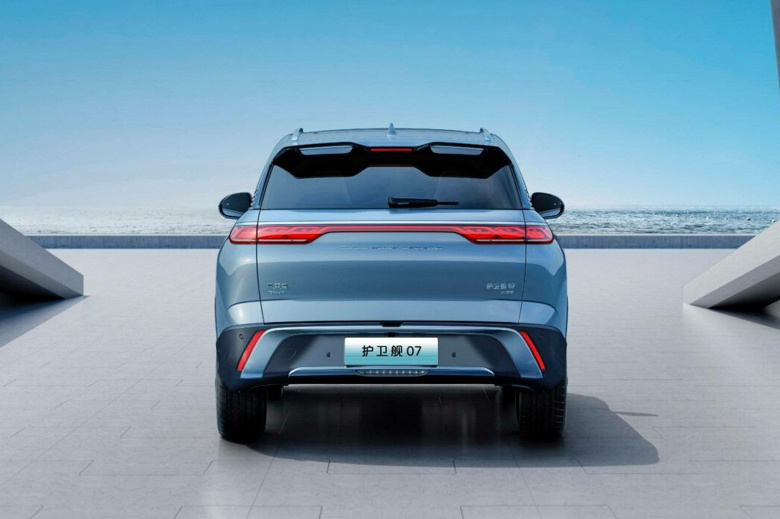 The crossover is equipped with traction batteries with a capacity of 18.3 and 36.8 kWh, the range on pure electricity is 100, 175 or 205 km. The base front-wheel drive BYD Corvette 07 accelerates to 100 km / h in 8.9 seconds, the top all-wheel drive in 4.7 seconds. The maximum power reserve is 1200 km. You can charge a car from terminals with a capacity of 75 kW.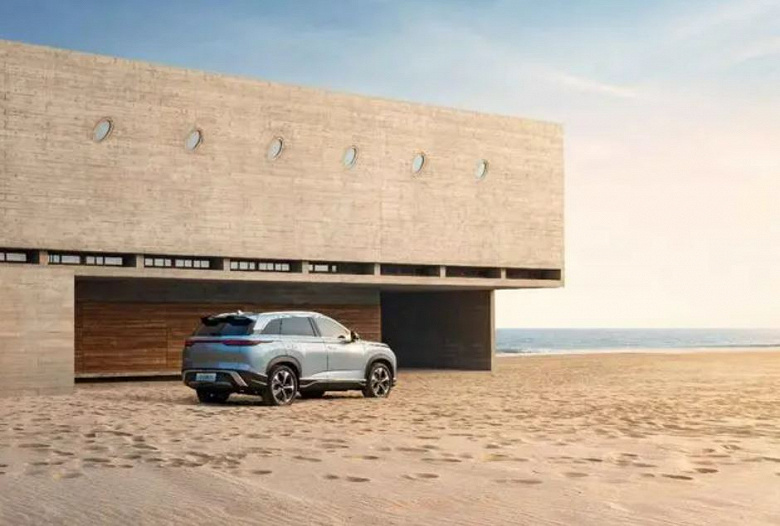 As noted, the Corvette 07 does not have many competitors in China, since there are, in principle, few crossovers on the market – plug-in hybrids.