There is also a model with a 100-inch screen in the series.
Hisense has introduced the TV E8K line of advanced TVs in China in China. Despite the name, the devices use 4K resolution panels, but not simple, but Mini LED.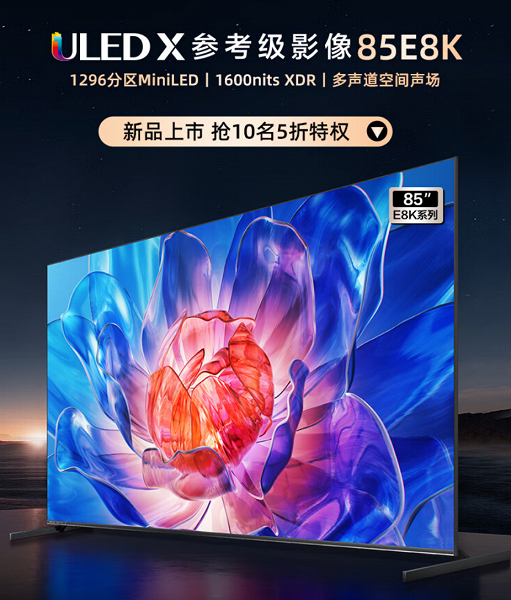 85 inches, 4K, 144Hz and Mini LED panel for $1900. Presented TVs Hisense TV E8K
The series is represented by two models – with screens with a diagonal of 85 and 100 inches. In the first, respectively, 1296 backlight zones, in the second – 1620. Peak brightness in both cases reaches 1600 cd / sq.m., 95% of the DCI-P3 color space is also covered.
The hardware platform is based on SoC MT9653 with a quad-core processor. The younger model has 4 GB of RAM and 64 GB of flash memory, the older one has the same amount of RAM, but more flash memory – 128 GB. Also available in 3x HDMI 2.1 configuration. The built-in speaker system in both cases is 2.1.2 format, sound power is 77 watts.
The 85-inch model is priced at $1,900, while the 100-inch model is almost twice as expensive at $3,350.
`