Last updated on December 2nd, 2022 at 05:52 pm
At the first stage, the flight range of a hydrogen-powered aircraft will be about 2,000 km.
Airbus today announced the development of an aircraft engine powered by hydrogen fuel cells. Such a power plant is considered as one of the possible solutions for equipping aircraft with zero emissions, which are planned to enter service by 2035.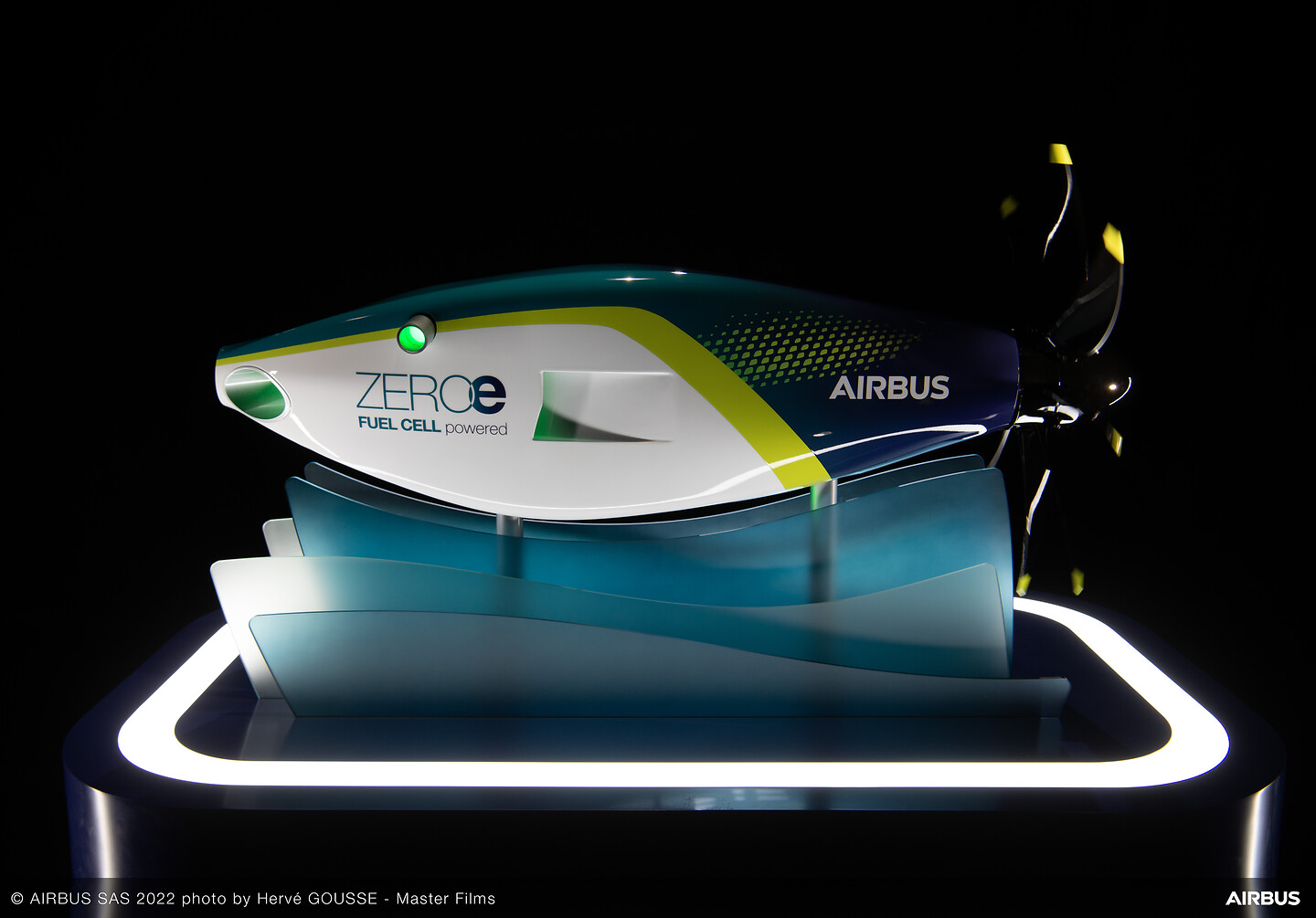 Airbus has a demonstrator ready. At the moment, the aircraft manufacturer is modifying the A380 MSN1 test aircraft to test the new engine – liquid hydrogen tanks and associated fuel supply systems will be installed on the liner.
" Fuel cells are a potential solution to help us achieve our zero emissions goal and we are focused on developing and testing this technology to see if it is feasible and viable for zero emission aircraft to enter service in 2035. year ," said Glenn Llewellyn, vice president of Airbus' zero-emissions aircraft division.
`
" If technological goals are met, fuel cell engines could be able to power a hundred passenger aircraft with a range of about 1,000 nautical miles [1,850 km]," he added.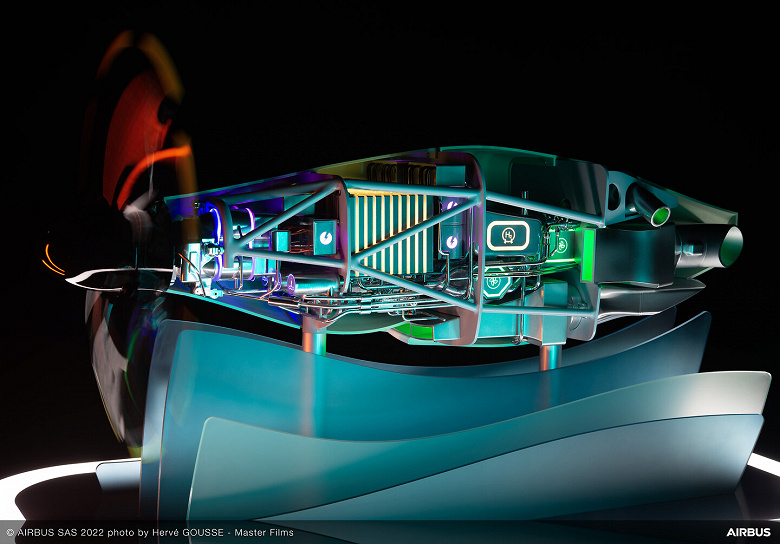 There are two ways to use hydrogen as a power source for aircraft engines. The first is by burning hydrogen in a gas turbine, the second is by using fuel cells to convert hydrogen into electricity to power a screw engine. The second option, called Proton Exchange Membrane (PEM), is seen by Airbus as the most promising.
Because a single fuel cell is only a few millimeters thick and about the size of a mailing envelope, it doesn't put out much energy. But to realize sufficient power levels for aircraft use, hundreds of such fuel cells must be electrically connected in series to form a "stack." Subsequently, several of these "stacks" are combined into several "channels" of fuel cells. With this modular approach, the megawatt power levels needed for an electric aircraft are achievable.
Airbus is developing fuel cells with Elring Klinger in the Aerostack joint venture. Airbus is already evaluating the first fuel cell prototypes built by Aerostack: teams of engineers in Hamburg are designing, assembling and testing fuel cell systems.