Its announcement will take place on April 12
ZTE has announced that it will hold the ZTE Cloud Network Environmental Summit and Spring New Product Launch Conference on April 12. The announcement of ZTE Axon 50 Ultra, ZTE AxonBook, ZTE AxonPad, Nubia Pad 3D and other devices is expected.
ZTE Mobile's official Weibo page has revealed that the ZTE AxonPad will be the world's first 5G-enabled tablet to ship with dual operating systems. The manufacturer claims that this tablet will receive an increased security system, and users will be able to use two operating systems in accordance with their needs, for example, for work and everyday needs.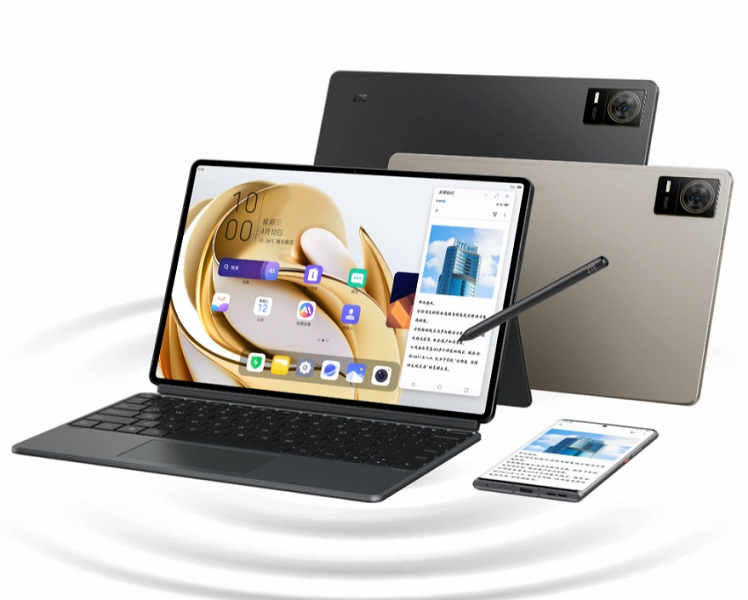 Announced the world's first 5G tablet with two operating systems – ZTE AxonPad
It is also announced that the ZTE AxonPad will be equipped with a flagship high-performance single-chip system and a 5G modem. Earlier it was reported that ZTE AxonPad will be running a Smart Life 2.0 shell based on the MyOS system. There are no details about the second OS.