Future foldable iPhones and iPads may get screens resistant to cracks and wrinkles
The United States Patent and Trademark Office (UPSTO) published on its website an application from Apple that describes a special coating to protect the screens of foldable devices. Thanks to this coating, cracks and wrinkles should not appear on the display of a folding smartphone or tablet. The Apple patent describes the special structure of the protective layer of a flexible display: usually damage to screens of this type begins with microcracks at the fold, and the patented coating is able to fill such cracks and makes it difficult for new cracks to form.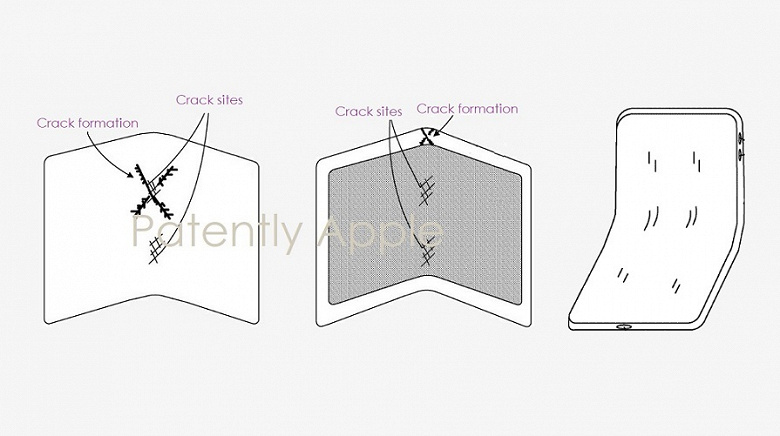 The protective coating is located on top of the touch panel and consists of two layers: a transparent base substrate with a thickness of less than 150 microns and a hard coating with a thickness of 1 to 200 microns. A hard coating can be designed to have high tensile strength and withstand high stress before it fails. Thus, the coating will be strong enough to provide high resistance to chips and scratches. It will also be resistant to stains and dirt. Recall that for some time there have been rumors on the network about the appearance of not only a folding iPhone, but also a similar iPad, and a MacBook with a flexible display.