It also has wireless charging.
On Aliexpress, another smart watch has gone on sale, outwardly very similar to the Apple Watch Ultra. You can only buy the IWO Pro DT8 Ultra+ for only $33.5.
The list of new features is impressive: there is NFC, the ability to receive calls coming to a paired phone, heart rate and SpO2 sensors (sleep and menstrual cycle monitoring is also supported), IP68 protection and a durable protective glass screen. The display is a 2.1-inch IPS panel with a resolution of 420 x 485 pixels.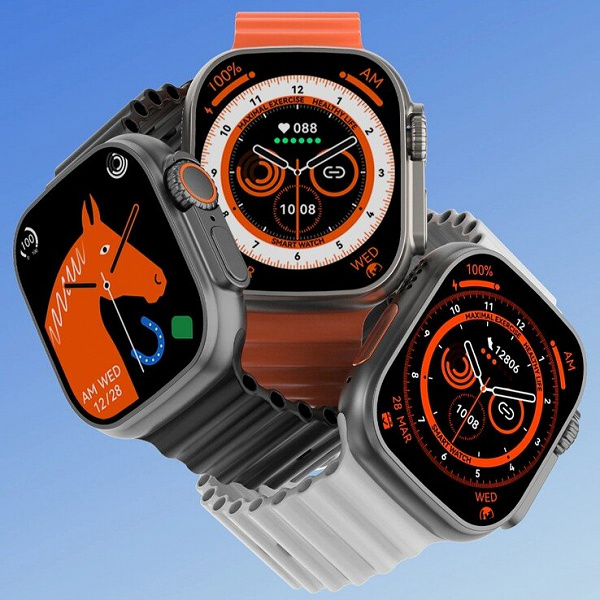 The battery capacity is only 280 mAh, but 5-day autonomy is declared. It also talks about support for wireless charging. Dimensions IWO Pro DT8 Ultra + – 49 x 43 x 11.5 mm.