There's still no word yet on what a paid subscription will look like
When releasing the iPhone 14 smartphones last year, Apple was the first in this market segment to equip its devices with satellite communications. At the time, the company said buyers of new iPhones would be able to use the service for free for a full year, but there were no details about a paid option. It's not typical for Apple, but today the company announced that it is extending free access to Apple's Emergency SOS service for iPhone 14 owners for another year.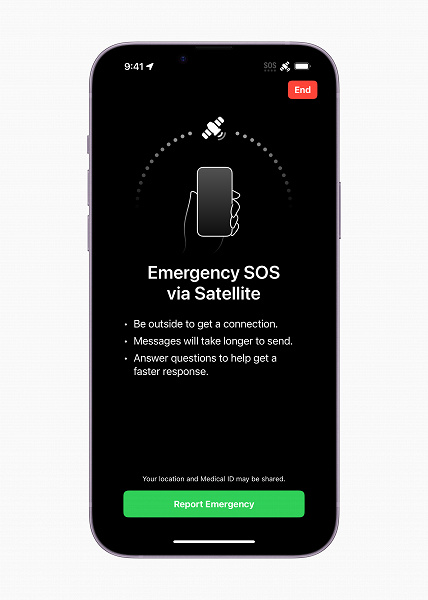 Apple's Emergency SOS service for iPhone 14 owners for another year.
Emergency SOS via satellite has helped save lives around the world. From the man rescued after his car fell off a 400-foot cliff in Los Angeles to missing hikers found in the Apennine Mountains in Italy. We continue to hear stories of how our clients are able to contact emergency services when they otherwise would not have done so. We're thrilled that iPhone 14 and iPhone 15 users will be able to enjoy this groundbreaking service for free for two years.
Based on the latest offer, buyers of the new iPhone 15 will get two years of free use of the service. As before, there's no word yet on how much a subscription will cost when it finally launches.  
As a reminder, the Apple Emergency SOS service was initially launched only in the US and Canada, but is now available in 16 countries and regions: Australia, Austria, Belgium, Canada, France, Germany, Ireland, Italy, Luxembourg, the Netherlands, New Zealand, Portugal, Spain, Switzerland, UK and USA.