Lebedev invites those who wish to re-upload his videos to YouTube
Russian blogger and designer Artemy Lebedev announced that he received the "golden button" YouTube for 1 million subscribers on his main channel.
The irony is that YouTube removed Artemy Lebedev's channel from 1 million subscribers on February 22, 2023 . The reason for the blocking was "violation of the terms of use of the service."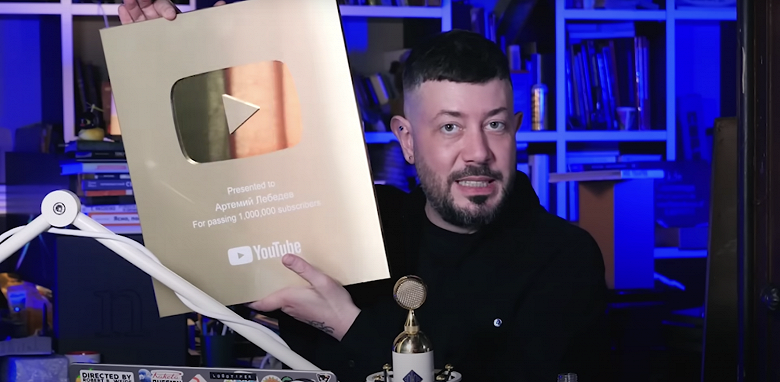 Artemy Lebedev received a "golden button" for the deleted YouTube channel
After the removal of the main channel, Artemy Lebedev got a new channel on YouTube , which was called "The Most Honest News" (@samyechestnyenovosti). In early March, this channel was also deleted . Lebedev said that he was not going to return, but the news continues to be released on the Artemy Lebedev channel , where so far there are 13.2 thousand subscribers.
"I got the YouTube gold button for 1 million subscribers. True, as soon as I had 1 million subscribers, people from the CIA came to YouTube and demanded to erase this *** [bad person – approx. ed.], because in their opinion I am a propagandist – because of a different point of view, "said Artemy Lebedev.
He also encouraged viewers to post excerpts of his videos on YouTube: "You can take my videos and do whatever you want with them. No limits, let YouTube *** [get tired – approx. ed.] to erase everything
`