"Young people have less money than older generations. And then we will make them a good offer."
AvtoVAZ President Maxim Sokolov confirmed in an interview with Forbes that he is already preparing a new family of B-class cars aimed at young people. Production should start in early 2024
The new line will include a sedan, station wagon and a model with the prefix Cross and increased ground clearance. This is a model that has so far been conditionally called the "new Granta". In fact, the price will make it similar to the Granta, but in fact the car will be more modern.
We expect that at the end of 2024 a new car will be put on the conveyor. This is a whole family of B-segment sedan, station wagon and station wagon Cross, which we conventionally call the "New Granta". We hope it will be in great demand among young people.
Maxim Sokolov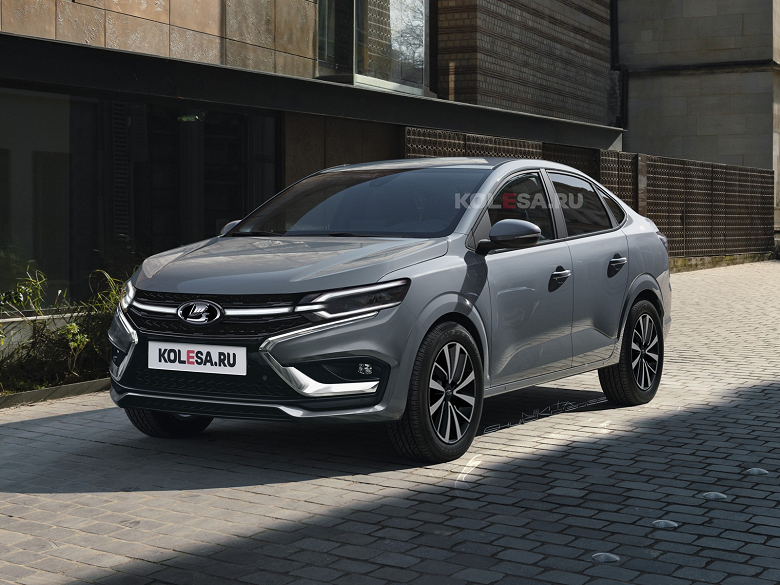 When asked why young people in particular, he answered this way: "Young people have less money than the older generation. And then we'll make them a good offer." At the same time, Maxim Sokolov commented on the assumption of the Forbes journalist that "youth" is not the correct analogue of the word "cheap"
Not really. The design and options that we can saturate the car within this price category will be aimed at young people. In fact, a more modern Granta while maintaining availability. With such parameters, the proportion of young people among buyers will be high.
Maxim Sokolov
Maxim Sokolov also said that the plant is discussing the possibility of assembling cars of classes C and D with partners from friendly countries . He added that the   front-wheel drive crossover on the Lada Vesta platform with a high degree of localization should be released in 2025 .