Free
The ChatGPT chatbot has become available on iOS as a standalone and official app. The application is completely free and contains no ads.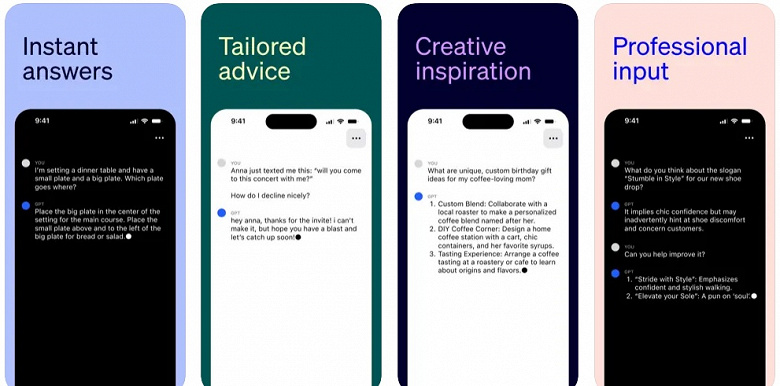 It is possible to pay $20 for ChatGPT Plus, which provides additional features, but this is not for everyone.
ChatGPT is now official on iOS.
Thus, if someone wants to actively use ChatGPT instead of Google on a smartphone, then now this can be done, provided that we are talking about the iPhone. There is no such application on Android yet and it is not clear when it will appear.