With MIP LCD screen
Casio introduced the G-Shock DWH5600 watch, which can be called a hybrid watch. They received the usual monochrome MIP (Memory-in-pixel) LDC display, but at the same time there are many functions and capabilities inherent in smart watches or activity trackers.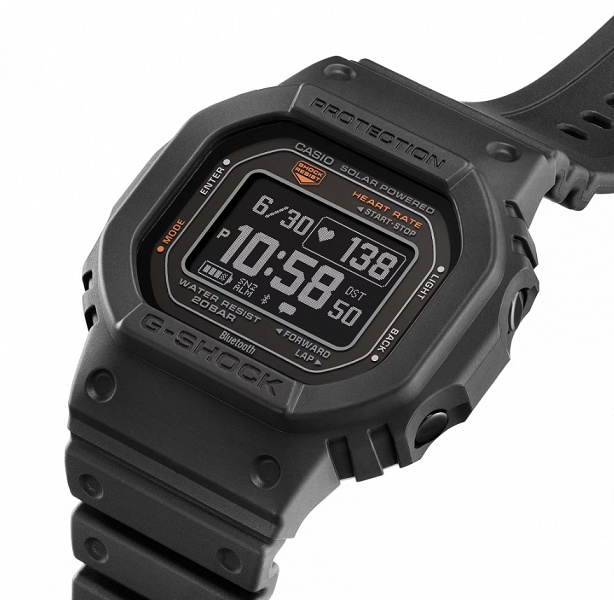 For example, the watch is able to track physical activity, heart rate, blood oxygen levels, sleep, and also has its own GPS module. And there is also data on the phases of the moon, four alarm clocks, time in 38 time zones, data on the time of sunrise and sunset, and a calendar. Clock accuracy is specified as ± 15 seconds per month.  
Classic Casio design, but with smart features.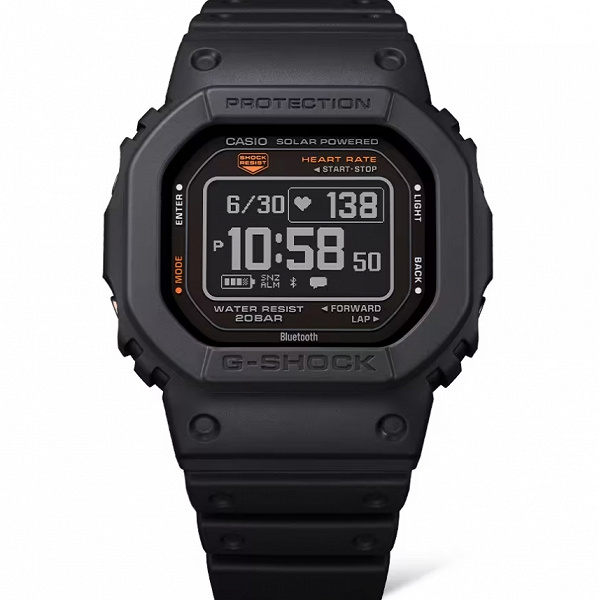 From the rest it is possible to note the body made of bioresin, water protection (20 ATM), the presence of a solar panel for charging, screen backlight and a weight of 59 g. The watch costs $ 300.