And she even works
An update has appeared in the list of devices and programs that allow you to run the Doom shooter. This time, an enthusiast named lukneu was able to run the game on a TV. He used the television network's network service known as teletext. This system allows the transmission of text and graphic data using a video signal.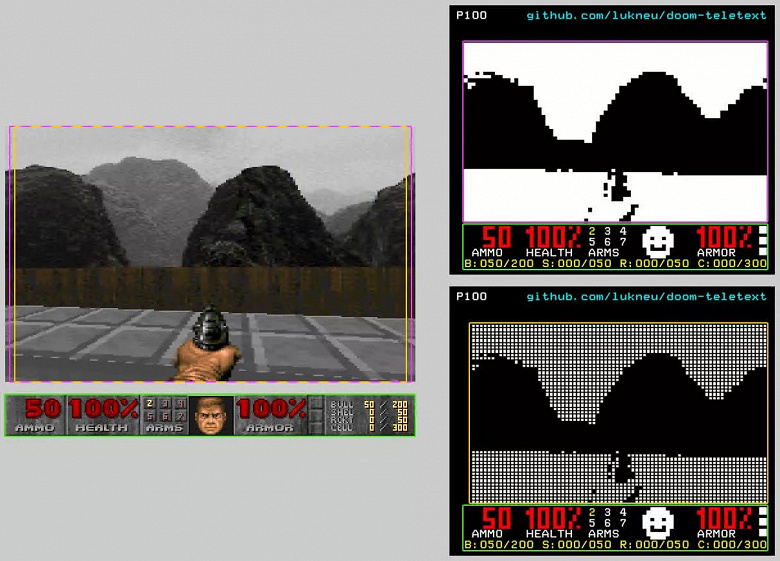 The modder used an adapted version of the game for his project, where Doomguy's face was replaced with a smiley. Other changes were also made. The modification itself allows you to run the game using teletext reading software.
Doom launched on TV via teletext
You can use the TV remote control as a control system. At the moment, the game does not boast good graphics, but this will change in the future.
`
Like most Doom mods, playing the teletext version requires the original WAD file. However, any WAD that doesn't change the user interface or the level names and difficulty settings should be compatible with that version of the game. The project itself is available on GitHub – and only for Linux.