It's $350 cheaper than the equivalent LG OLED monitor.
Dough has announced the Spectrum OLED monitor in the US, a relatively small model with a 27-inch screen and a resolution of 2560 x 1440 pixels. With a frame rate of 240 Hz, this model will surely appeal to gamers, although, of course, the use of the device is not limited to exclusively gaming applications.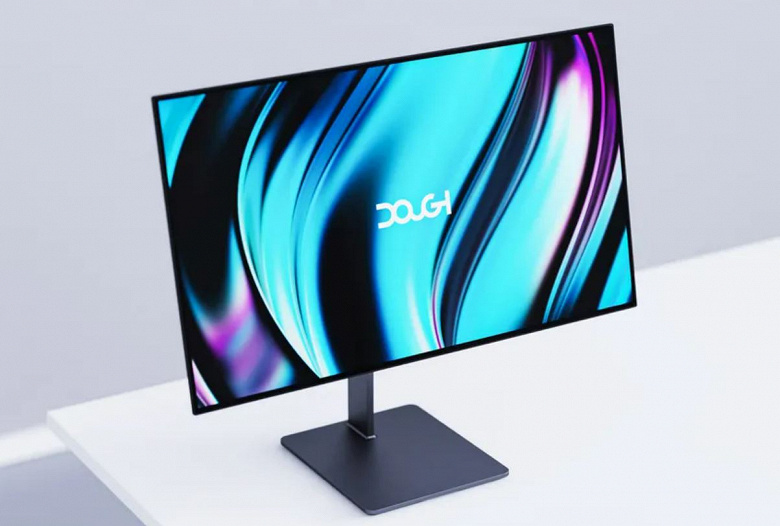 A feature of Dough Spectrum OLED is the price. The device will cost $650 for early buyers, $350 less than the LG UltraGear 27GR95QE-B OLED monitor with similar parameters, which will go on sale in January. True, after the pre-order period (that is, already in retail), the cost of Dough Spectrum OLED will increase to $ 1,100. But right now it is the most affordable 27-inch OLED monitor with a 240Hz frame rate.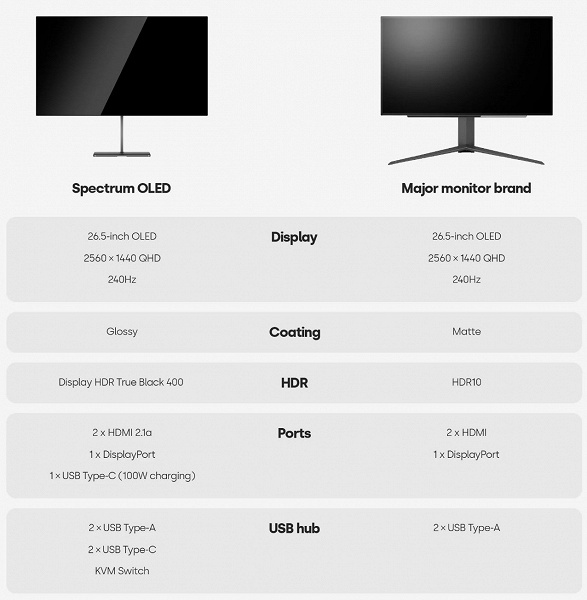 I must say that Dough Spectrum OLED has differences from LG UltraGear 27GR95QE-B in terms of interfaces. It has two HDMI 2.1a ports at once, a USB-C network port that allows you to transfer 100 watts of power, and there is also a hub for two USB-C ports (in addition to two USB Type-A ports) and a built-in KVM switch.