But this is only the level of the RTX 4080
So, the reviews of the Radeon RX 7900 video cards are published, and we can finally understand what AMD did this time.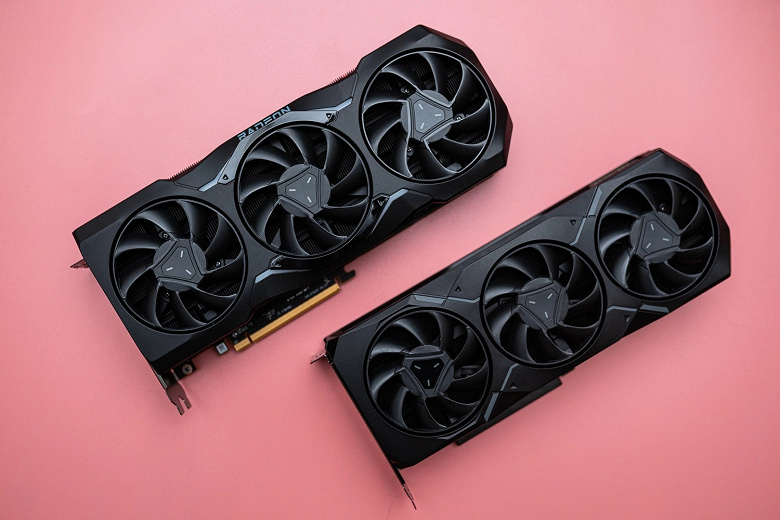 For consideration, let's take the material TechPowerUp, as one of the most voluminous. In addition, our colleagues have finally changed the CPU to the most modern one. Since the RX 7900 is aimed at the high end, we will only consider the results in 4K.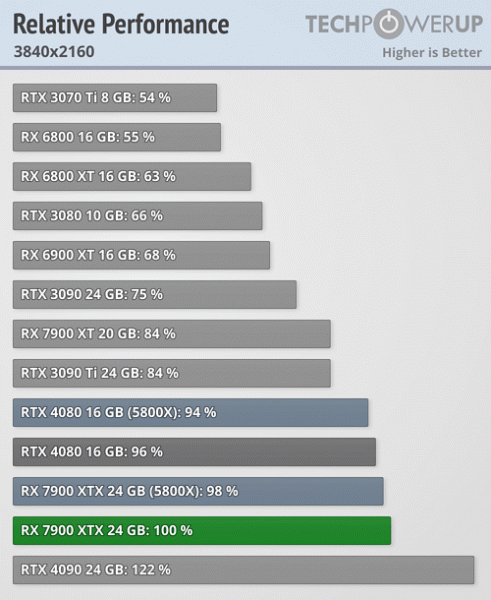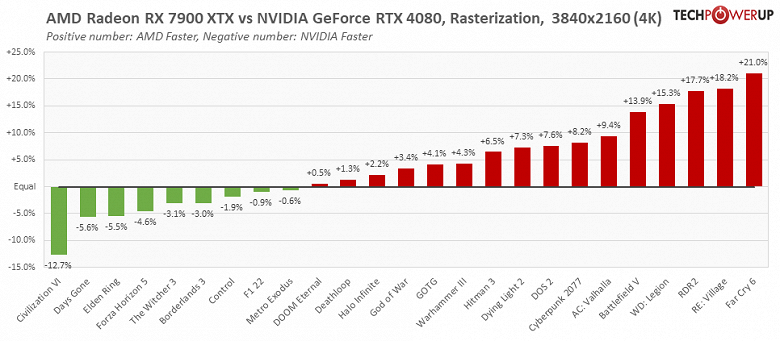 So, as you can see, the miracle did not happen. The RTX 4090 AMD new products do not fall very far, but they should not. As the company itself said, the RX 7900 XTX is aimed at competing with the RTX 4080. And here we see that this is exactly the case. We can say that the new items are as close as possible with a slight advantage in the direction of the AMD card. If you look at the results in more detail, you can see that more games were still running faster on the RX 7900 XTX, with five out of 25 games being faster by 14% to 21%. In the case of the RTX 4080, Civilization VI helped out a bit, where the adapter is noticeably faster than the competitor. Without this game, the final results would be a little different, but in general it is not so important. The cards are very close. But that's performance without ray tracing. If we consider it, unfortunately for AMD, everything is worse. Here the RTX 4080 is 16% faster than the opponent, and the RX 7900 XTX performs at the level of the RTX 3090 Ti. AMD's new products, as before, lose more performance when tracing-based effects are activated than Nvidia cards, and the situation has only slightly improved relative to the RX 6000 line. However, ray tracing is not available in all games, and not everyone is interested in it.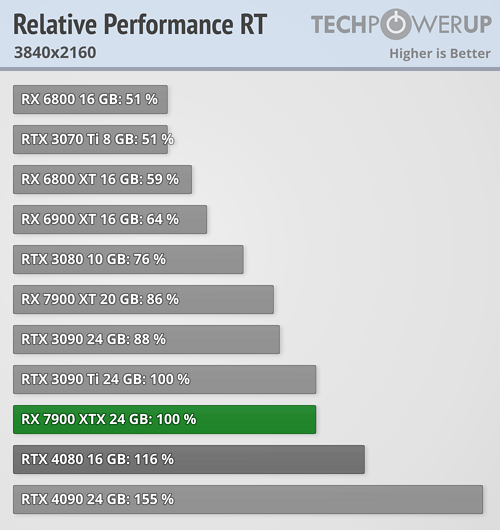 As for energy efficiency, here, unlike the cards of the previous generation, Nvidia solutions win. The RX 7900 XTX draws about 10% more than the RTX 4080.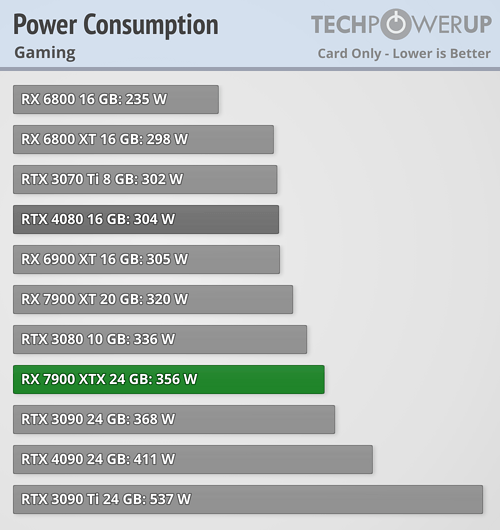 As for the RX 7900 XT, remember that it is $100 or 10% cheaper than the RX 7900 XTX. But at the same time, tests have shown that the latter is much more profitable, since it is almost 20% faster. The youngest of AMD's new products performs exactly at the level of the RTX 3090 Ti. Unfortunately, there is no RX 6950 XT result here, but apparently the RX 7900 XT is not much faster.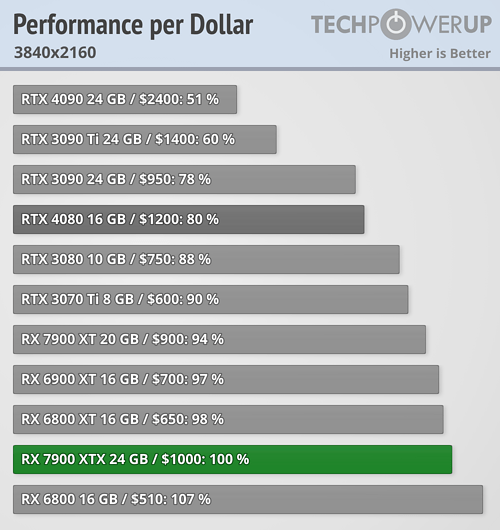 Thus, in terms of price and performance ratio, the older novelty is more profitable. It costs $1,000 (the official price in the US and without taxes), that is, the RTX 4080 with the same or even slightly lower performance is 20% more expensive. We will find out what the real prices and availability of new AMD cards will be tomorrow and in the coming weeks after the start of sales.