2TB drive with fan cooler
Few have heard of CFD Gaming, but meanwhile, it began selling a high-speed solid-state drive with support for the PCIe 5.0 interface in Japan, and not only online – the device was found at a point of sale in the well-known Akihabara area (Tokyo).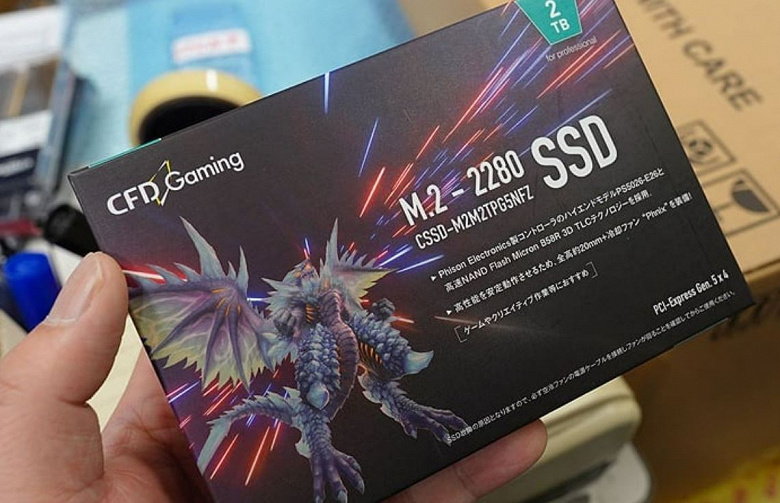 In fact, the SSD was introduced back in October last year, and it was supposed to go on sale in November. But everything took a little longer. The device will have three memory options – 1, 2 and 4 TB. The middle model has appeared on sale in retail, and they are asking for $ 385 for it!
The price is decent, however, and the parameters are not average. So, sequential read and write speeds are 10 and 9.5 GB / s, respectively, random read performance is 1.5 million IOPS, and writes are 1.25 million IOPS.
The SSD is equipped with a cooling system with an active element – a fan. Reportedly, the cooling system is non-removable, and the manufacturer itself does not recommend installing the drive in poorly ventilated cases.