But not for sale yet
Despite the fact that the GeForce RTX 4070 Ti graphics card should not be released until January 5, Chinese online stores have already listed such devices with prices.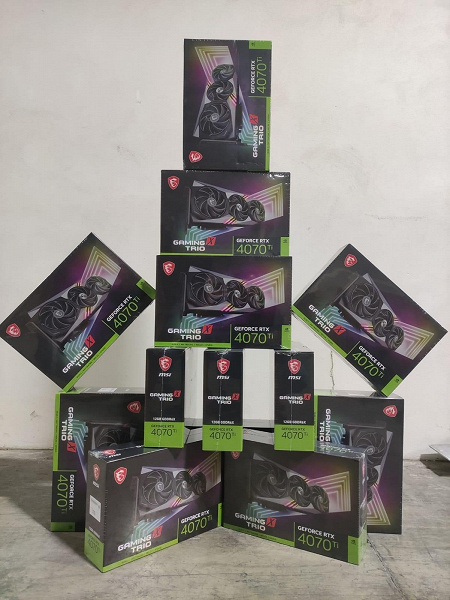 In particular, the unannounced novelty of Nvidia is present on the JD and Taobao sites. So far, it is impossible to reliably focus on the prices indicated on the sites, but still, on average, the RTX 4070 Ti is even now priced 25% cheaper than the RTX 4080 there. That is, we are talking about a price of about 1050-1100 dollars.  
As a reminder, the RTX 4070 Ti, originally called the RTX 4080 12GB by Nvidia, is equipped with an AD104 GPU with 7680 CUDA cores and 12 GB of memory with a 192-bit bus. Based on the OctaneBench benchmark, the card will be slightly faster than the RTX 3090 Ti , but Nvidia's own data says it will be the other way around. The card is expected to cost $900 before taxes in the US.