Tesla made a million cars in 12 years
Turkey plans to produce a million Togg electric vehicles over the next seven years, as President Recep Tayyip Erdogan told local reporters.
"In seven years, you will see one million Togg electric vehicles on the roads," said Recep Tayyip Erdogan.
It is worth noting that it took Tesla 12 years of work to produce the first million electric vehicles. True, as of March of this year, the company has already produced more than 4 million cars .
The Turkish leader announced a high demand for electric vehicles and did not rule out the possibility of discussing with representatives of local banks the issue of providing loans to local residents to purchase new Toggs on special terms.
Get ahead of Tesla. Türkiye set to produce one million Togg electric vehicles in 7 years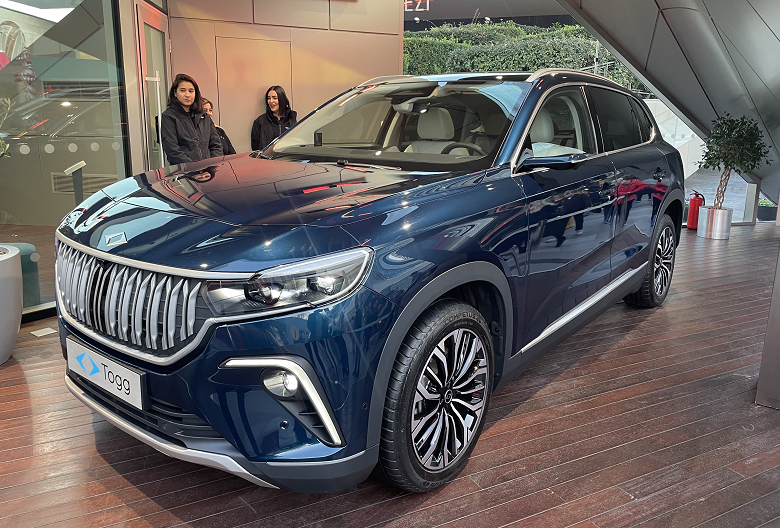 Recall, Togg T10X is built on its own modular platform. Its dimensions are 4599 x 1886 x 1676 mm with a wheelbase of 2890 mm. Tesla Model Y is larger: 4751 x 1920 x 1624 mm with a wheelbase of 2891 mm. Togg T10X will initially be sold with one engine and two battery options: 52.4 kWh and 88.5 kWh with a range of 314 and 523 km, respectively. The first version of the T10X can accelerate from standstill to 100 km/h in 7.6 seconds, while the second version, which will start shipping on October 29, accelerates to 100 km/h in 4.8 seconds. The first model costs from 49.6 to 63.5 thousand dollars.
`
Togg T10X batteries from 20% can be charged up to 80% in less than 28 minutes at fast charging stations.
Earlier, the general director of the Moscow Automobile Plant, Dmitry Pronin, said that Moskvich had begun developing a fully localized electric vehicle built on its own universal platform. It should be released in 2025 .