Harmony for Health, Profound Benefits of Music
In the symphony of life, music emerges as a powerful conductor of well-being, orchestrating an array of benefits that resonate through our emotional, cognitive, and physical realms. As we dive into this melodic exploration, let's unravel the intricacies of how music, with its enchanting notes, contributes to a harmonious and healthier existence.
Emotional Well-being Through Music
Music has an extraordinary ability to weave a tapestry of emotions. From uplifting melodies that elevate the spirit to soulful tunes that provide solace, the emotional benefits of music are profound. Studies consistently highlight the therapeutic impact of music on mental health, showcasing its role in alleviating stress, reducing anxiety, and even fostering a sense of joy. Whether it's the rhythmic beats of a favorite song or the soothing harmonies of classical compositions, music becomes a companion in navigating the kaleidoscope of our emotions.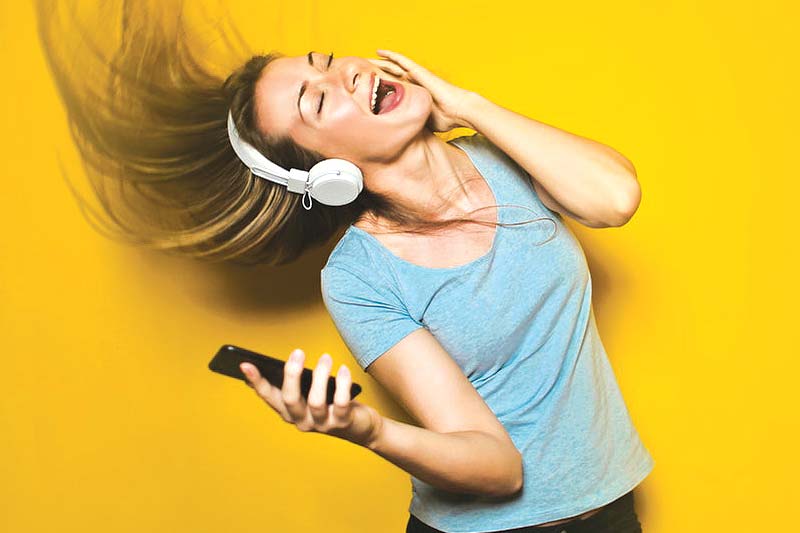 Cognitive Benefits of Music
Beyond its emotional embrace, music serves as a dynamic catalyst for cognitive prowess. The intricate interplay of melodies stimulates various regions of the brain, enhancing memory, concentration, and problem-solving skills. Recent research delves into the neuroscientific intricacies, revealing how musical engagement can fortify neural connections and even mitigate cognitive decline. As we unravel the cognitive benefits of music, we discover a symphony that not only captivates our ears but also nurtures the intellect.
Stress Reduction and Relaxation
In the hustle and bustle of modern life, where stress often takes center stage, music emerges as a soothing balm for the soul. The melodic vibrations have the remarkable power to alleviate tension and induce a profound state of relaxation. Whether it's the gentle strumming of a guitar or the tranquil sounds of nature intertwined with melody, music creates a sanctuary where stress dissipates, and tranquility prevails. Exploring the therapeutic aspects, we unveil the myriad ways in which music becomes a refuge, offering respite amid life's cacophony.
`
As studies delve into the physiological responses triggered by music, it becomes evident that the rhythmic patterns and harmonic structures have a direct impact on the nervous system. Slow tempos, soft melodies, and carefully curated playlists contribute to a lowered heart rate, reduced cortisol levels, and an overall sense of calm. Unraveling the symbiotic relationship between music and stress reduction, we navigate the symphony that leads to a harmonious equilibrium of mind and body.
Physical Health and Music
Beyond its emotional and psychological dimensions, the benefits of music extend their reach to the physical realm, orchestrating a wellness symphony that resonates through the body. The rhythmic cadence of music has been shown to synchronize with physiological functions, influencing heart rate, blood pressure, and even the immune system. As we embark on this exploration, we uncover the therapeutic potential of music in enhancing overall physical health.
The research underscores the impact of music on exercise performance, revealing that the right tempo can serve as a motivational force, elevating endurance and optimizing workout routines. Additionally, the therapeutic use of music in healthcare settings has become a focal point, with music therapy emerging as a complementary approach in pain management, rehabilitation, and healing processes. From the healing vibrations of classical compositions to the invigorating beats of upbeat tunes, music becomes a powerful ally in nurturing the body and fostering holistic well-being.
Music's Role in Sleep Improvement
In the nocturnal realm, where the mind seeks respite and rejuvenation, music assumes the role of a lullaby, guiding us into the realm of restful slumber. The connection between music and sleep is a melodic journey, with studies showcasing how specific genres and tempos can influence the quality of our sleep. As we explore this harmonious interplay, we unveil the nuances of using music as a therapeutic tool for improving sleep patterns.
Social and Community Impact of Music
Beyond its individualistic effects, music serves as a unifying force, weaving a tapestry of connections within communities. In this section, we explore the social dimensions of music, delving into how it fosters bonds, builds communities, and becomes a shared language that transcends boundaries. From communal celebrations to collaborative music-making, we uncover the transformative power of music in creating a sense of belonging and shared identity.
As studies reveal the communal nature of musical experiences, we witness how group singing, dancing, and musical events contribute to social cohesion. Whether it's a local music festival, a choir performance, or impromptu jam sessions, communal engagement with music fosters a sense of unity, promoting positive social interactions and strengthening the fabric of communities.
Educational Benefits of Music
In the classroom and beyond, music emerges as an invaluable educational tool, enhancing learning experiences across diverse subjects. This section explores the symbiotic relationship between music and education, unraveling how musical engagement contributes to cognitive development, academic performance, and a holistic approach to learning. From early childhood education to lifelong learning, we delve into the multifaceted role of music in shaping minds.
Research indicates that exposure to music enhances cognitive skills such as language development, spatial-temporal abilities, and mathematical reasoning. Moreover, music education fosters creativity, discipline, and teamwork, preparing individuals for success in various academic and professional pursuits. Join us as we navigate the harmonies of educational enrichment, discovering how the universal language of music becomes a guiding force in the pursuit of knowledge.
Incorporating Music into Daily Life
As we recognize the diverse benefits of music, the question arises: How can we seamlessly integrate music into our daily lives? This section provides practical insights and actionable tips for incorporating music into daily routines. From curated playlists for different moods to mindful listening practices, we explore ways to make music an integral part of our daily rituals, enhancing overall well-being.
Frequently Asked Questions About the Benefits of Music
1. Q: How does music impact our emotional well-being?
Music has a profound effect on emotions, influencing mood, reducing stress, and fostering feelings of joy and relaxation.
2. Q: Can music enhance cognitive functions?
Yes, research suggests that engaging with music stimulates various areas of the brain, improving memory, concentration, and problem-solving skills.
3. Q: What role does music play in stress reduction?
Music serves as a powerful tool for stress relief by lowering heart rate, reducing cortisol levels, and creating a calming effect on the nervous system.
4. Q: Are there physical health benefits associated with listening to music?
Absolutely. Music can influence physiological functions, such as heart rate and blood pressure, contributing to overall physical well-being.
5. Q: How does music contribute to better sleep?
Certain genres and tempos of music can create a conducive environment for relaxation, improving sleep quality and efficiency.
Yes, music fosters social bonds and builds communities by providing a shared language that transcends cultural and social boundaries.
7. Q: Can music be used as an educational tool?
Definitely. Music enhances cognitive development, language skills, and creativity, making it a valuable educational resource.
8. Q: How can I incorporate music into my daily life?
Start by creating playlists for different moods and activities, and consciously integrate music into your daily routines.
9. Q: Is there an ideal type of music for specific benefits?
The impact of music is subjective, but certain genres and tempos can be chosen based on personal preferences and intended emotional outcomes.
10. Q: What makes music a lifestyle choice for holistic well-being?
Music, when embraced intentionally and incorporated into daily life, influences emotional, cognitive, physical, and social aspects, contributing to holistic well-being.
Conclusion:
As we conclude this melodic exploration, it's clear that the benefits of music extend far beyond auditory pleasure. Music, in its myriad forms, becomes a lifestyle choice—one that influences our emotional landscape, cognitive abilities, physical health, social connections, and educational pursuits. By embracing music intentionally and incorporating it into our daily lives, we unlock the transformative potential of this universal language.