Breakthrough for Chinese semiconductor industry
Many cars are now equipped with Qualcomm SoCs (for both multimedia and driver assistance systems) and Nvidia Drive systems-on-a-chip (for advanced autonomous driving features). But China managed to release a competitor to platforms, if not Nvidia, then Qualcomm for sure: mass production of the 7-nanometer SoC Dragon Eagle No. 1 for use in cars (so-called "digital cockpit systems").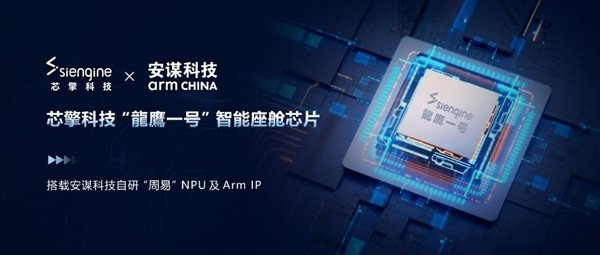 Wang Kai, CEO of SiEngine Technology, said work on Dragon Eagle No. 1 was carried out for three years. During this time, the system was developed, verified, tested and launched into mass production.
SoC includes all standard components including 8-core CPU, 14-core GPU, LPDDR5-6400 memory controller, 8 TOPS Neural Processor (AI Task Accelerator), ISP, DSP clusters and other typical Components.
It is reported that as early as the middle of the year, many new car models will be released in China that will use the Dragon Eagle No. 1. Among these automakers are Geely and FAW.