It's almost Core i5-12600K
Not only AMD processors can get cheaper. A very successful Core i5-13400F model is now on sale in all (or almost all) major US networks for only $165.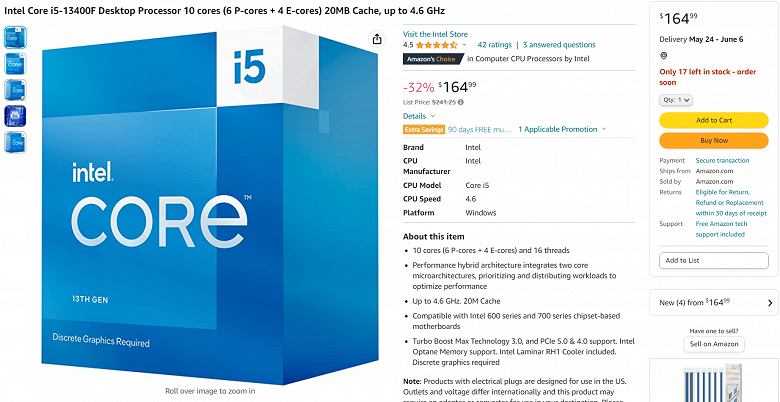 Intel processors can also become noticeably cheaper.
Apparently, this is not a temporary action, but a reduction in the cost of the CPU. At the same time, we recall that we are talking about a 10-core processor with six large and four small cores. This is almost Core i5-12600K, only with slightly reduced frequencies. And at one time, the Core i5-12600K started at $320, and the starting price of the Core i5-13400F was almost $200. 
By comparison, the Core i5-12400F is currently selling for around $150, but it only has six large cores and no small ones at all. At AMD in this price category, only the CPUs of the last generation are presented at all.