These CPUs are still good
Intel has launched a major milestone in the process of phasing out the Tiger Lake CPUs. 
Since June 5, the company has not produced most of the models in this line. The last orders will be completed by December 29 this year.

Apparently, Intel is phasing out the entire line, except for embedded solutions. You also need to remember that some Tiger Lake-H CPU models were discontinued in April. 
Intel retires its first truly successful 10nm CPUs.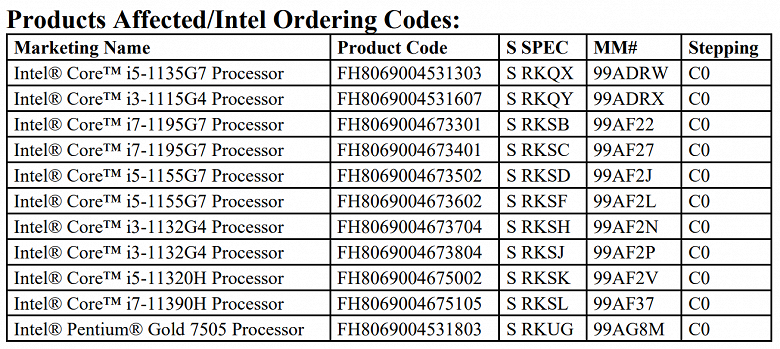 Tiger Lake was the second generation of Intel CPUs released on the 10 nm process technology, but at the same time the first really successful, albeit limited only to the mobile segment. Even now, manufacturers continue to not only release laptops on such processors, but also announce new models.