55 inch TV costs $390 in India
The Motorola brand, owned by Lenovo, has introduced a new line of smart TVs Motorola Envision TV, which includes models with screens of different diagonals and resolutions.
Motorola Envision TVs are available in 32-, 43-, and 55-inch screens. At the same time, the 43-inch model is available in versions with FHD and 4K resolution screens, while the 32-inch and 55-inch versions are available with HD and 4K resolution, respectively. HD and FHD resolution TVs have a peak brightness of 270 cd/m2 , while the 4K model has a peak brightness of 330 cd/ m2 .
Introduced very cheap Motorola Envision TVs starting at $120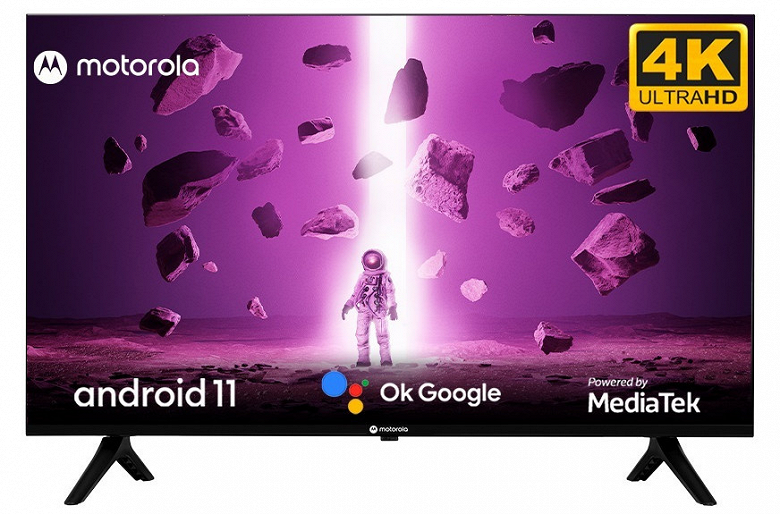 Motorola Envision TVs feature a MediaTek quad-core SoC with 1GB of RAM on the HD and FHD models and 2GB of RAM on the 4K model. All four TVs are equipped with 8 GB of internal flash memory and run Android TV 11.
Motorola Envision TVs received Wi-Fi, Bluetooth, three HDMI ports, two USB ports and an Ethernet port.
`
The junior model costs $120, the top variant is offered for $390 in India.