Apple smartphones will continue to grow in size
9to5Mac has published exclusive renders of the upcoming iPhone 15 Pro Max and iPhone 16 Pro smartphones, based on drawings by 3D designer Ian Zelbo.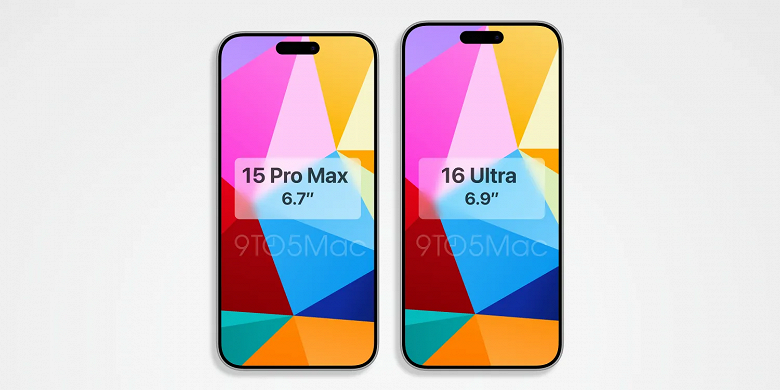 According to 9to5Mac, in the iPhone 15 lineup, the older model will be the iPhone 15 Pro Max, but next year the word Ultra will be used. As shown in the first drawings, accessed by the publication, the top model of the iPhone 16 will be called the iPhone 16 Ultra. It will have a screen with a diagonal of 6.9 inches, while the dimensions of the case will increase significantly. The smartphone will be taller, but only slightly wider. And this is good, since the same iPhone 14 Pro Max is quite difficult to hold with one hand.
IPhone 15 Pro Max and iPhone 16 Pro
The approximate dimensions of the iPhone 16 Ultra are also given:
width: 77.2 mm;

height: 165.0 mm;

screen diagonal: 6.9 inches.
And iPhone 15 Pro Max:
`
width: 76.7 mm;

height: 159.8 mm;

screen diagonal: 6.7 inches.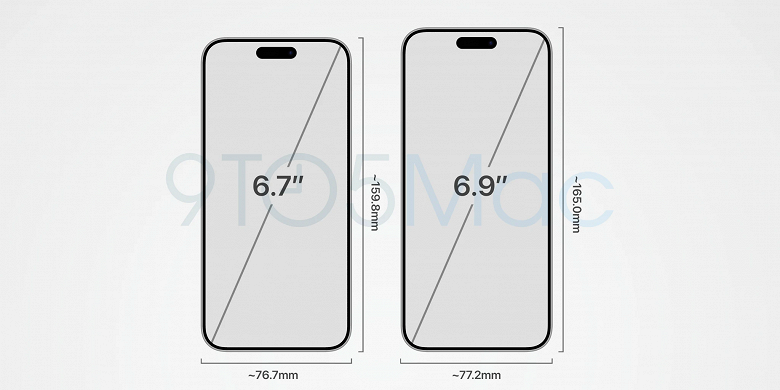 So far, several reputable sources have confirmed that the iPhone 16 Pro lineup will include larger displays. Earlier, analyst Ming-Chi Kuo and insider Ross Yang reported that the iPhone 16 Pro will receive a 6.3-inch screen. The larger case will also allow Apple to install a periscope module in the iPhone 16 Pro, which will not be in the iPhone 15 Pro this year.