McCarthy's recent statement represents the most explicit impeachment threat against Biden to date
House Speaker Kevin McCarthy has made his most explicit threat of pursuing an impeachment investigation into President Joe Biden to date. He stated that the information they have gathered is rising to the level of an impeachment inquiry, providing Congress with stronger powers to obtain additional knowledge and information.
These remarks come amidst a series of congressional investigations by House Republicans targeting President Biden, his administration, and his family members, particularly his son Hunter Biden. House Republicans have demanded answers from US Attorney David Weiss regarding allegations of political interference in the Hunter Biden criminal probe. Hunter Biden has agreed to plead guilty to two federal tax misdemeanors as part of a plea deal.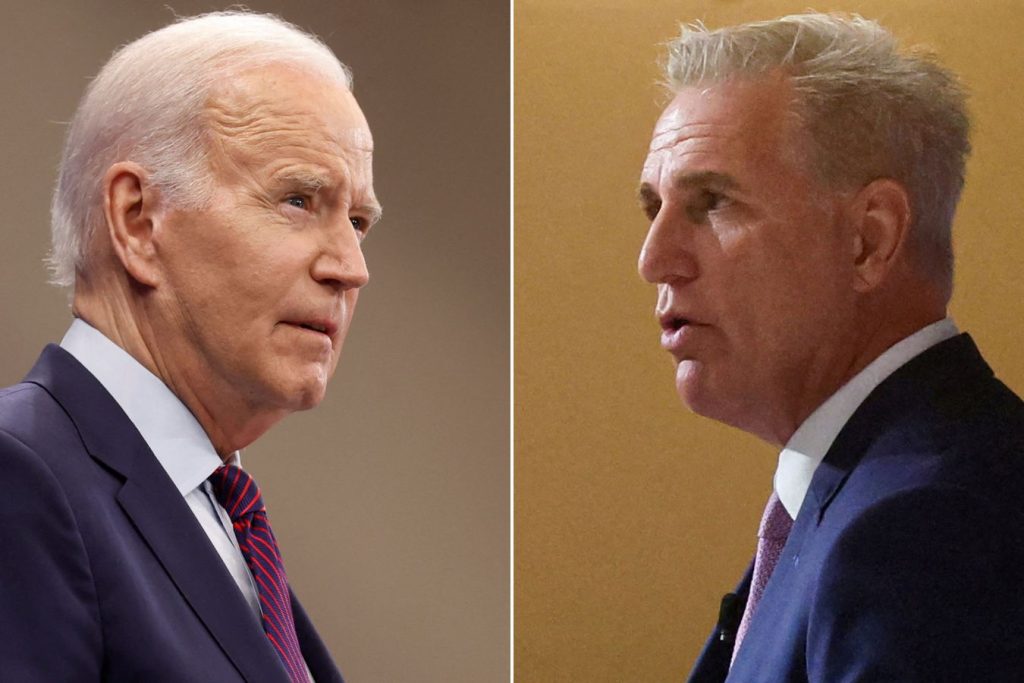 The White House responded by criticizing House Republicans for focusing on attacking the president rather than addressing important issues like inflation and job creation.
McCarthy's recent comments indicate that he is under pressure from hardline conservatives in his party to investigate the president and his administration, with some House Republicans even suggesting possible impeachment inquiries against Attorney General Merrick Garland and Homeland Security Secretary Alejandro Mayorkas.
In the past, McCarthy resisted right-wing calls for impeaching Biden, fearing it could endanger the party's slim majority in the House and recognizing the lack of progress such a pursuit would have in a Democratic-led Senate.
`
Despite McCarthy's resistance, Rep. Ralph Norman of South Carolina voiced support for impeaching Biden, stating that he believes the House will ultimately pursue it. However, such a move would likely face significant challenges, and past attempts to bring impeachment to the floor have been paused or rejected.
The ongoing allegations of political interference in the Hunter Biden probe have been met with strong denials from Weiss, Garland, and other top Justice Department officials involved. Weiss has offered to testify at a public congressional hearing in the fall, according to a letter from the Justice Department to lawmakers.