All parameters of the new platform have not yet been disclosed
As soon as we learned that the Xiaomi Civi 3 smartphone will receive SoC Dimensity 8200-Ultra , MediaTek introduced this platform. And it really is exclusive to Xiaomi.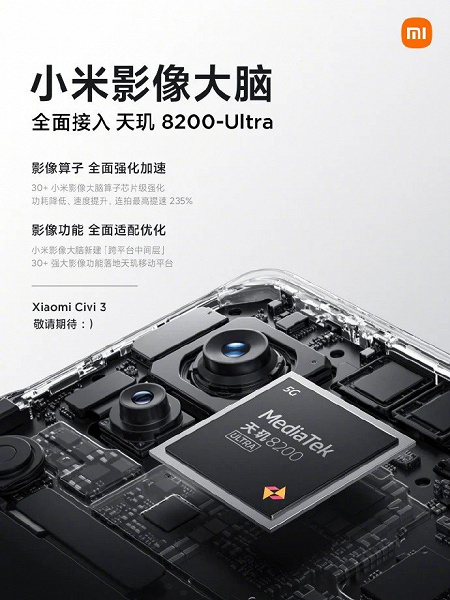 The parameters of the novelty have not yet appeared on the MediaTek website, but the published data tells about the differences in the Dimensity 8200-Ultra, and it's not about the frequencies. 
MediaTek has created a platform exclusively for Xiaomi.
As reported, first of all, the emphasis is on working with photos. In particular, the Dimensity 8200-Ultra image processor made friends with the Xiaomi Imaging Brain algorithms. Thanks to this, for the first time for Dimensity, this complex will be able to use 38 photo processing functions, and at the same time the burst speed will increase by 235%.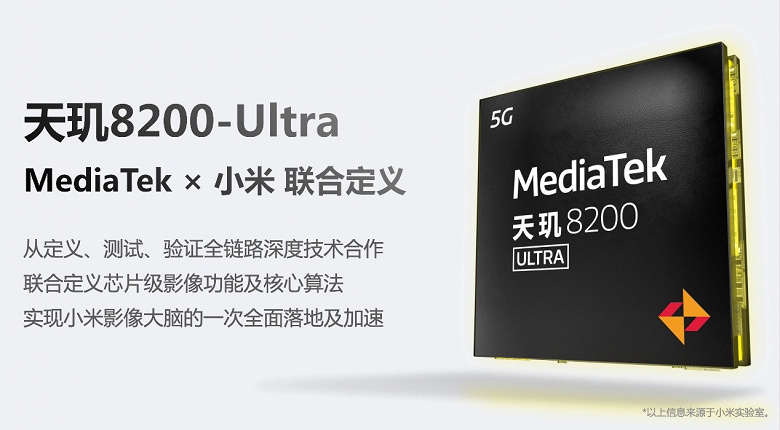 Chen Junhong, deputy general manager of MediaTek's wireless communications division, expressed his excitement for the upcoming smartphone, saying that it will impress consumers with its elegant design, impressive performance, and exceptional imaging capabilities.
`