In total, growth is promised in 17 games
Intel has released another graphics driver for its Arc video cards, which once again significantly increased performance in a number of games.
The increase, depending on the game, can be a modest 6%, or even 53%, as in the case of Returnal and Guild Wars 2.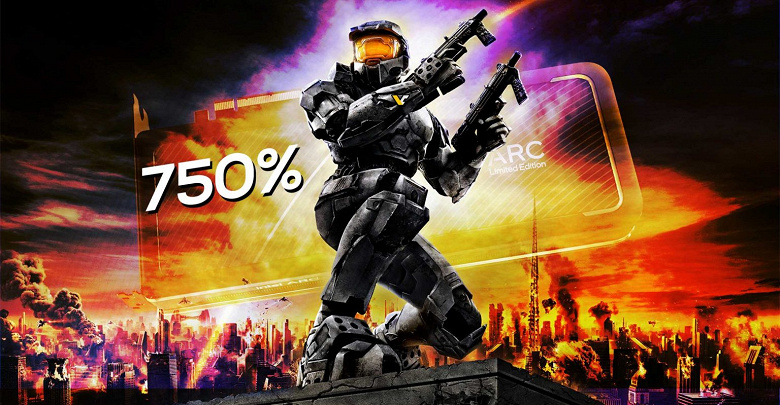 Miracles of optimization from Intel.
But that's nothing compared to the results for Halo: The Master Chief Collection. Intel says that when running DirectX 11 mode in Full HD resolution, performance increases by 750%! This once again shows the importance of optimization for modern video cards.
In total, driver 31.0.101.4952 improves performance in 17 games, and in only two the increase is less than 10%.