This is an improved version of last year's model.
Asus announced the ROG Swift Pro PG248QP monitor aimed at hardcore gamers last year. And now the second premiere has taken place, and there is a good reason for this: the frame rate has risen from 500 to 540 Hz.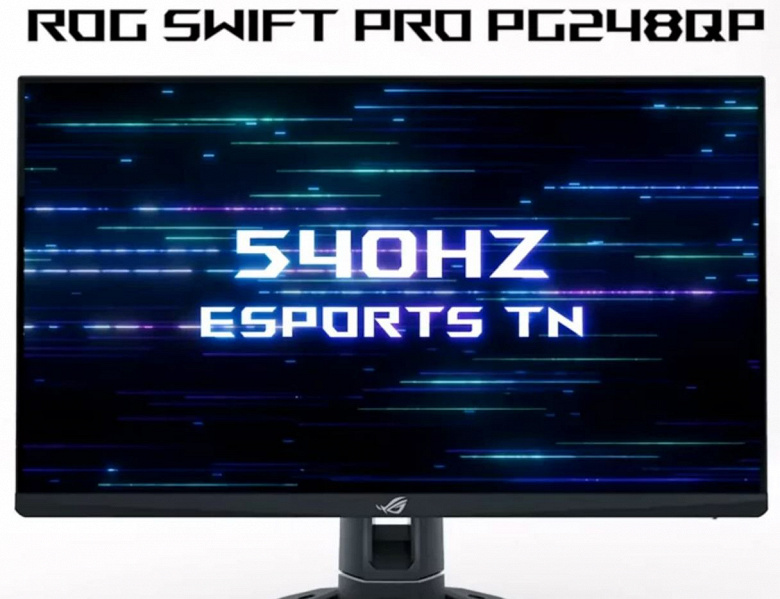 There is neither a large screen nor a high resolution: 24 inches at 1920 x 1080 pixels look like hello from the past. But such a high frame rate makes such a model truly unique. The monitor received an adjustable stand and support for Nvidia G-Sync technology. There is a backlight on the back.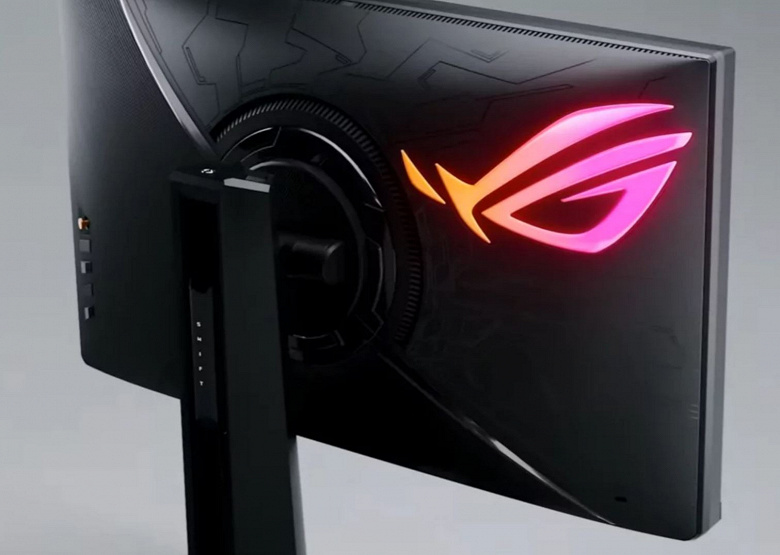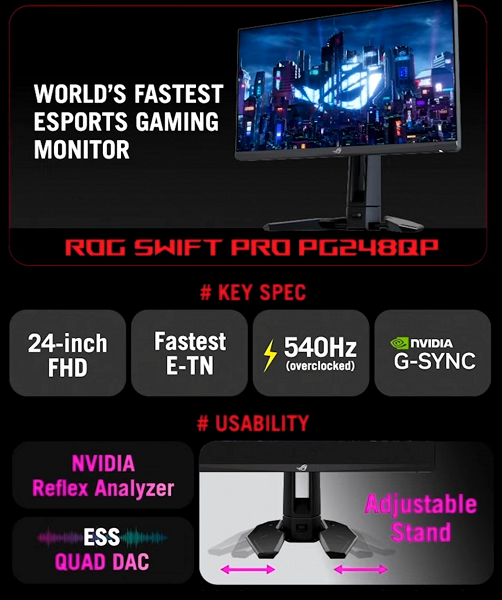 The novelty will go on sale in the second quarter of this year. The price has not yet been announced.