Its external screen is much smaller than the older Ultra model, and the body is trimmed with "leather"
We already wrote that Motorola is preparing to release a new series of foldable smartphones Moto Razr 40. The announcement is expected in the near future, but the specific dates are not yet known. According to preliminary data, the lineup will include the Moto Razr 40 Ultra and Moto Razr 40 models. More is known about the older model : its images and characteristics have previously been leaked to the network. And now the MySmartPrice resource has published press images of the Moto Razr 40 smartphone.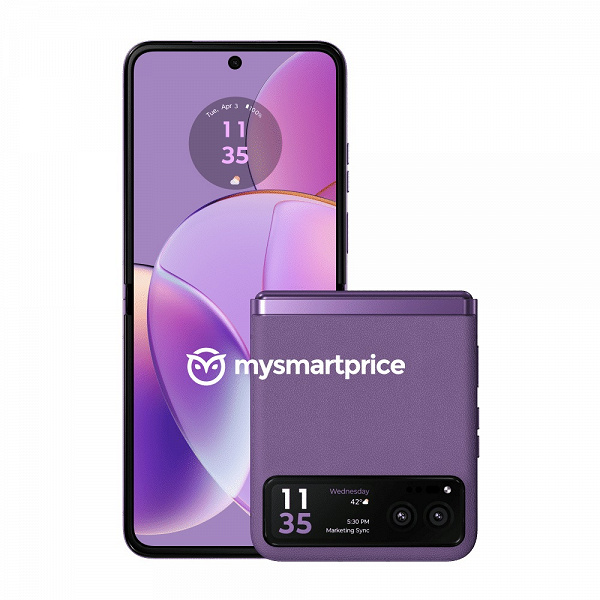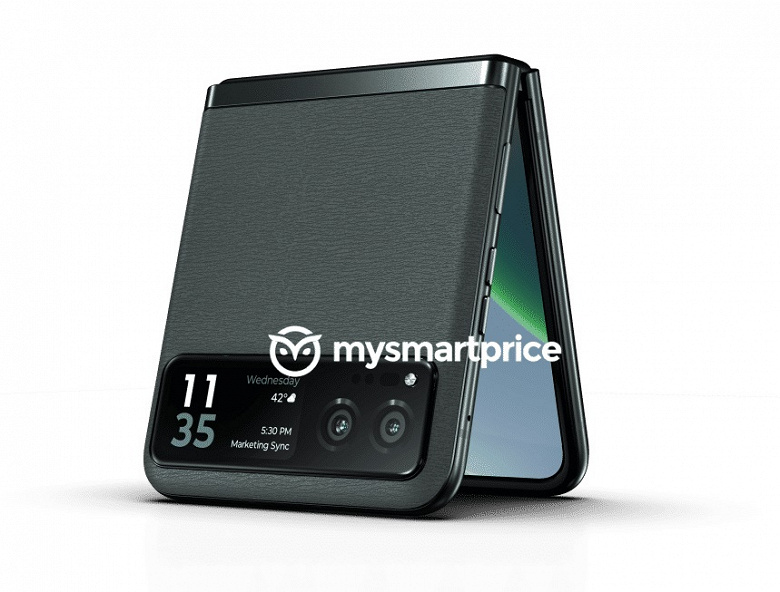 Moto Razr 40 foldable smartphone released
Judging by the photo, the younger model will differ from the older one in the presence of only a small external screen, while the Moto Razr 40 Ultra will have a very large external display. It will occupy almost the entire cover of the device (when folded) and can become the largest among all the "clamshells". Most likely, Moto Razr 40 will differ from the "ultra version" both in terms of characteristics and, accordingly, in price, but so far there is no exact information about this.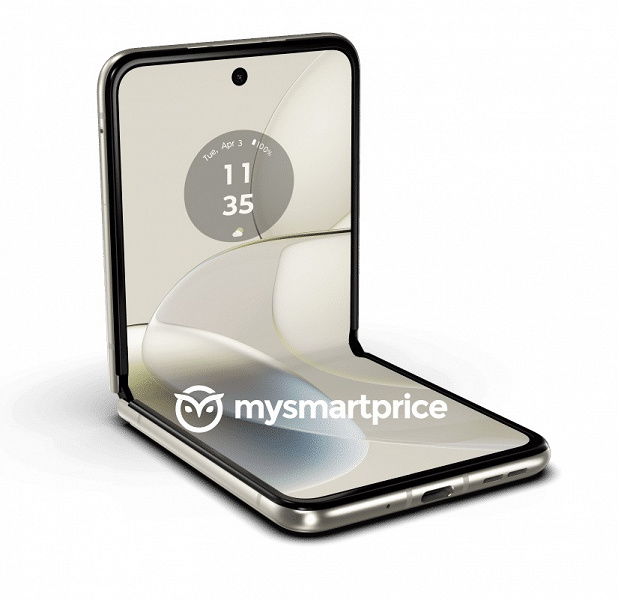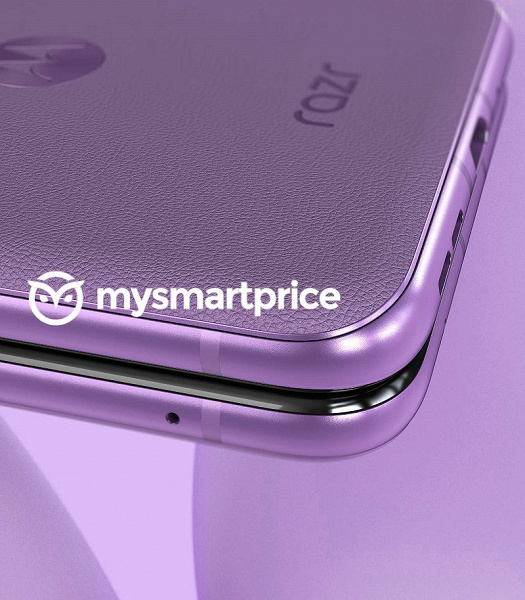 Press images of the Moto Razr 40 show the smartphone in three colors: olive, cream and purple. The body of the device is finished with an artificial material with a leather texture, only the hinge is glossy and, most likely, metal. A small external display placed next to the camera module can be used to check notifications and incoming calls, it also shows the time, date and weather forecast.