It will be available in three colors.
The Ulyanovsk Automobile Plant is preparing the anniversary version of Loaf for the premiere, the first photos of which were published by the Autopotok Telegram channel.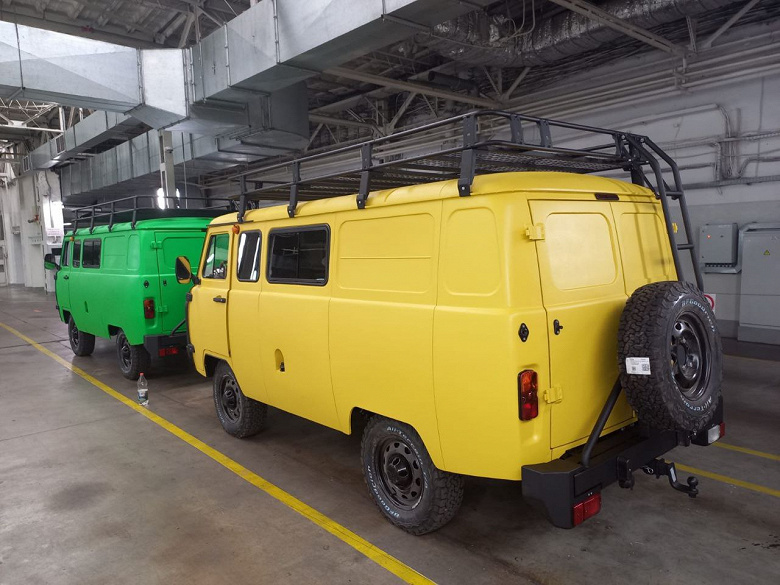 Named the price of the anniversary "Loaf"
This version is dedicated to the 65th anniversary of the model and is based on the expeditionary modification of the "Loaf". It stands out by painting the body with a Raptor polyurethane compound. There will be three colors to choose from: bright yellow, bright green and black. The starting price will be 1.6 million rubles.
Modern Loafs are equipped with a 2.7-liter 112-horsepower ZMZ-409 gasoline engine and a Chinese BAIC five-speed manual transmission. There is also a four-wheel drive with a reduction gear.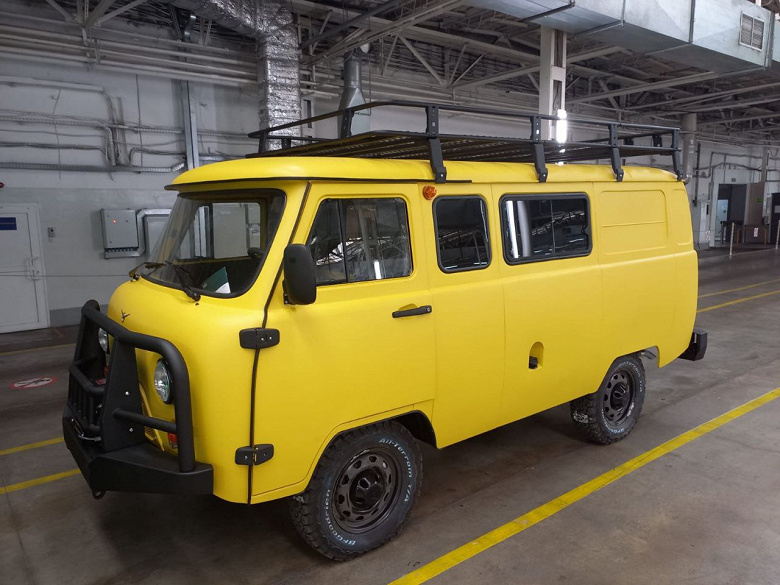 Earlier, a new version of the UAZ Loaf minibus was presented, which was called Riviera .
`