15% longer than Nubia Z40S Pro
During today's presentation of the Nubia Z50 smartphone, special attention was paid to the operating time of smartphones without recharging.
First, Nubia said that the battery life of the previous generation model, the Nubia Z40S Pro (8 hours 20 minutes), is superior to the iPhone 13 Pro Max, which lasts 7 hours 31 minutes.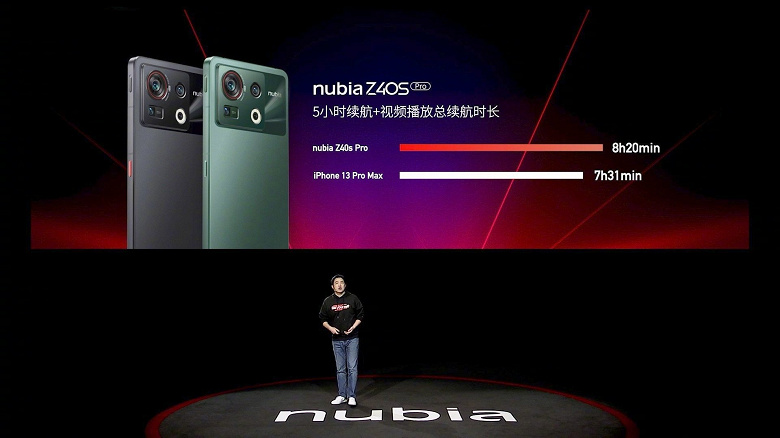 The manufacturer then claimed that the Nubia Z50 lasts 15% longer on a single charge than the Nubia Z40S Pro. That is, the Nubia Z50 lasts 1 hour 15 minutes longer than its predecessor, and more than two hours longer than the iPhone 13 Pro Max. As we have already reported, in standby mode, the smartphone can hold a charge for up to 30 days.
You can find out all the details about the Nubia Z50 in our announcement .